Dramatic accident: elderly man died and passenger seriously injured when car fell 40 feet into the void from McDonald's restaurant in New York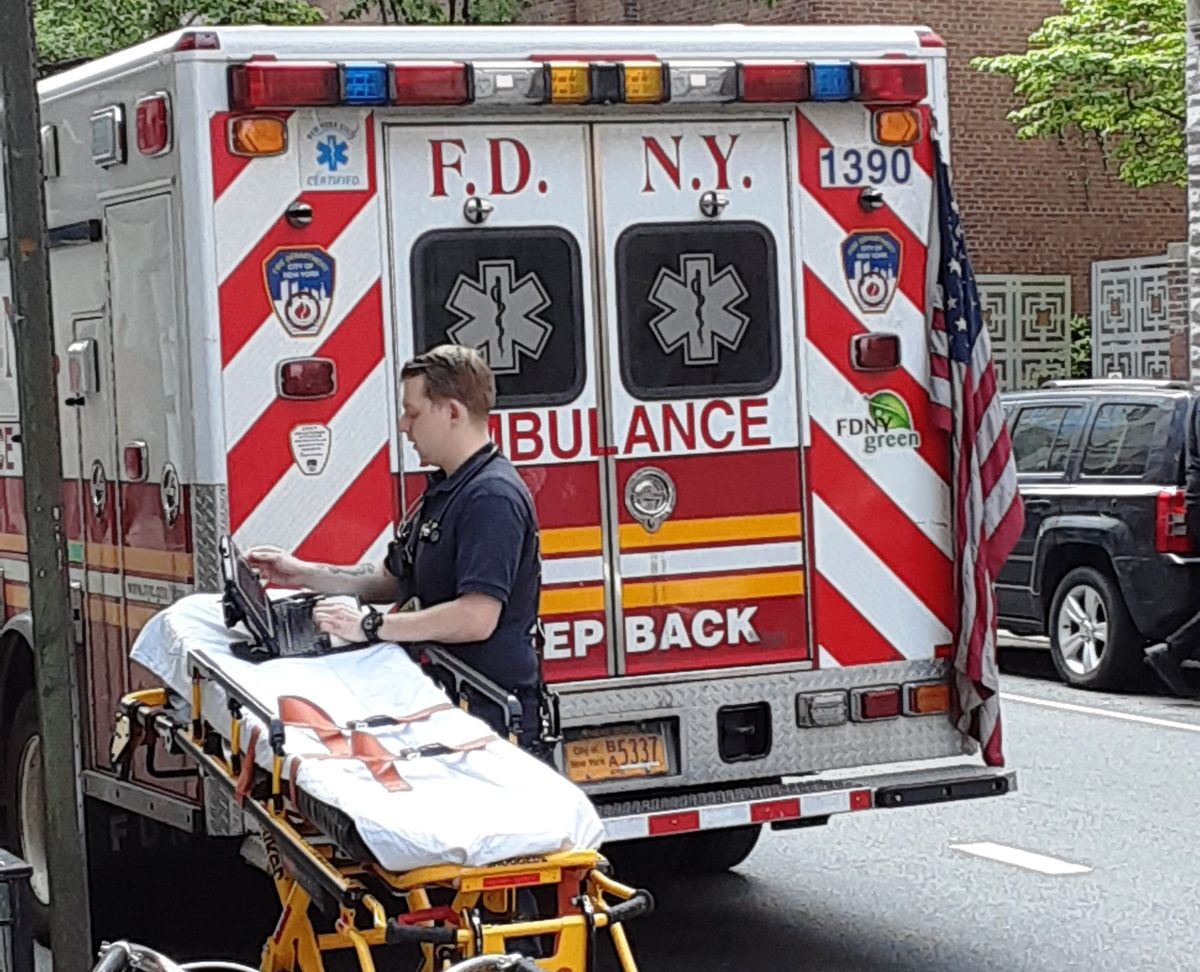 Francois Cadely, a 70-year-old driver, was killed and his 60-year-old passenger critically injured when the car they were traveling in fell 40 feet from the parking lot of a McDonald's restaurant onto a Long Island Rail Road (LIRR) train lot yesterday in Brooklyn .
apparently cadely lost control of his vehicle after suffering a medical episode, slammed into a concrete barrier and went airborne to land on LIRR ground yesterday around 12:41 p.m. on Vanderbilt Ave. near Pacific St. in Prospect Heights, just two blocks from the Barclays Center event site.
Cadely and her passenger were in an Audi Q5 in a McDonald's parking lot on Atlantic Ave. when the driver made a right turn unexpectedly suffering from an unknown medical condition. The car kept spinning and ended up heading west before accelerating.
The speeding vehicle tore through a concrete barrier and fence lining the perimeter of the rail yard and plummeted 40 feet to the groundthe New York police said.
The Audi crashed to the ground on the driver's side. First responders removed Cadely and the woman from the wrecked car and rushed them to New York-Presbyterian Brooklyn Methodist Hospital, where the driver died.
The woman remained in critical condition with extensive injuries to her chest and back. on Saturday, reported Daily News, who published dramatic images of the accident. Cadely lived in Canarsie, about six miles from where she crashed, police said. It was not immediately clear her relationship to the unidentified passenger.
This year has been disastrous on New York asphalt in all five boroughs. From January 1 to July 31, some 150 people died in road accidents, according to the city's Department of Transportation (DOT). Particularly there is a 129% increase in hit and run incidents.
In addition to gun violence, traffic accidents are another big challenge for Mayor Eric Adams. This despite "Vision Zero" (Vision Zero), traffic safety plan created in 2014 by then-new mayor Bill de Blasio, who promised to make the city safer for pedestrians, cyclists, and motorists, with a goal of zero deaths by 2024.
New York City had already experienced in April a 35% increase in traffic accidents, alerted NYPD. At the end of that month there was a tragic streak to an average of one person killed by being run over every day.