Driver dies in dramatic accident: car explodes after rising and falling outside New York's JFK airport, burning other vehicles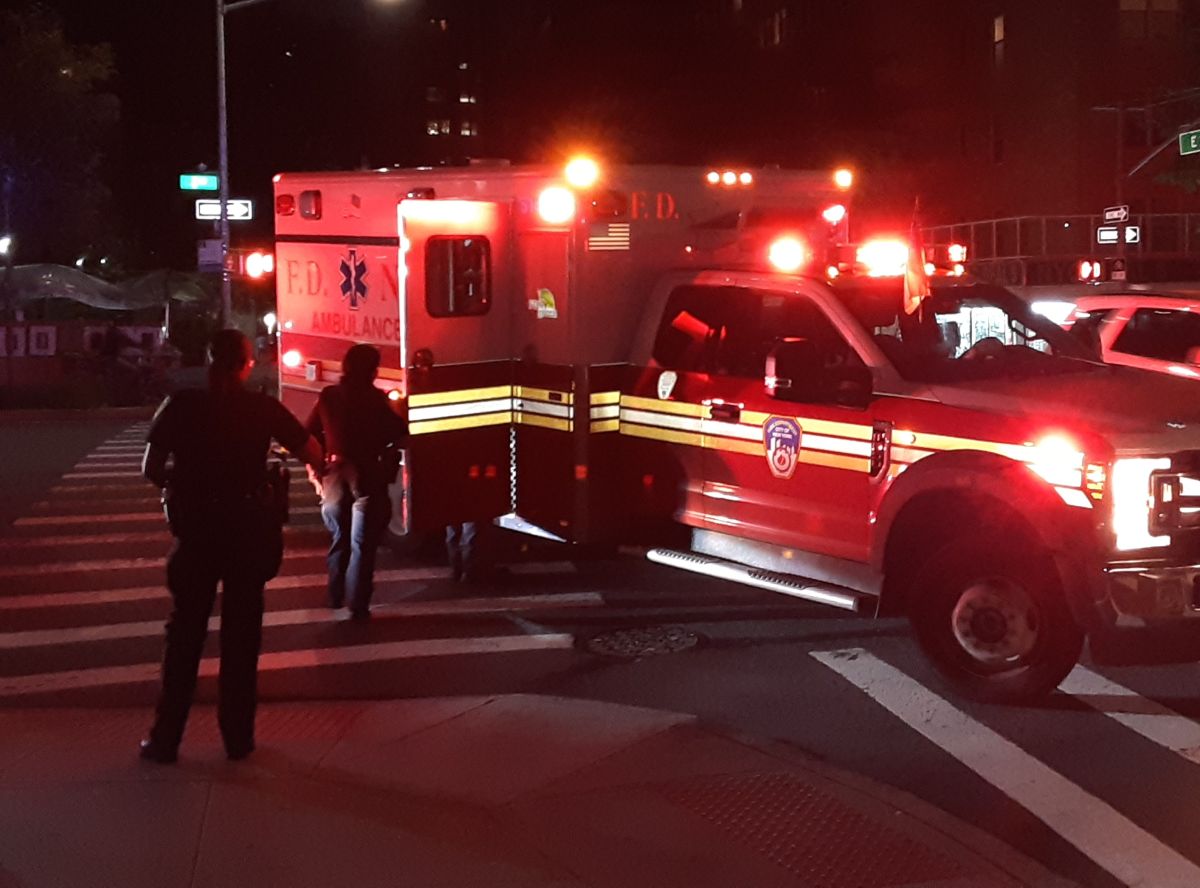 A driver died after losing control on a Queens freeway: his vehicle flipped mid-air and landed in a tow lot outside JFK airport, where it exploded, starting a fire that quickly spread to other cars.yesterday morning.
Sixty firefighters responded to the scene and one of them was taken with minor injuries to Long Island Jewish Medical Center, reported Daily News.
The unidentified driver headed toward Long Island on the Nassau Expressway when he lost control near the 1S exit around 3:30 a.m. Monday, police said. His vehicle flipped in the air and landed in the trailer lot near 152nd Ave. and 126th St. in South Ozone Parkjust outside the airport.
A parking attendant said the vehicle it was blown off the freeway, through a tree and through a fence before landing on top of several cars. It then exploded and the fire spread to several parked vehicles. The driver died at the scene. Police officers were working to identify the cause of the spectacular accident.
"It was a big fire," said neighbor Babita Basdeo. "If we hadn't called [al 911]perhaps our house would have disappeared.
This year has been disastrous on New York asphalt in all five boroughs. From January 1 to July 31, some 150 people died in road accidents, according to the city's Department of Transportation (DOT). Particularly there is a 129% increase in hit and run incidents.
In addition to gun violence, traffic accidents are another big challenge for Mayor Eric Adams. This despite "Vision Zero" (Vision Zero), traffic safety plan created in 2014 by then-new mayor Bill de Blasio, who promised to make the city safer for pedestrians, cyclists, and motorists, with a goal of zero deaths by 2024.
New York City had already experienced in April a 35% increase in traffic accidents, alerted NYPD. At the end of that month there was a tragic streak to an average of one person killed by being run over every day.