Latina grandmother shot in the head while going to the supermarket with her son in broad daylight in New York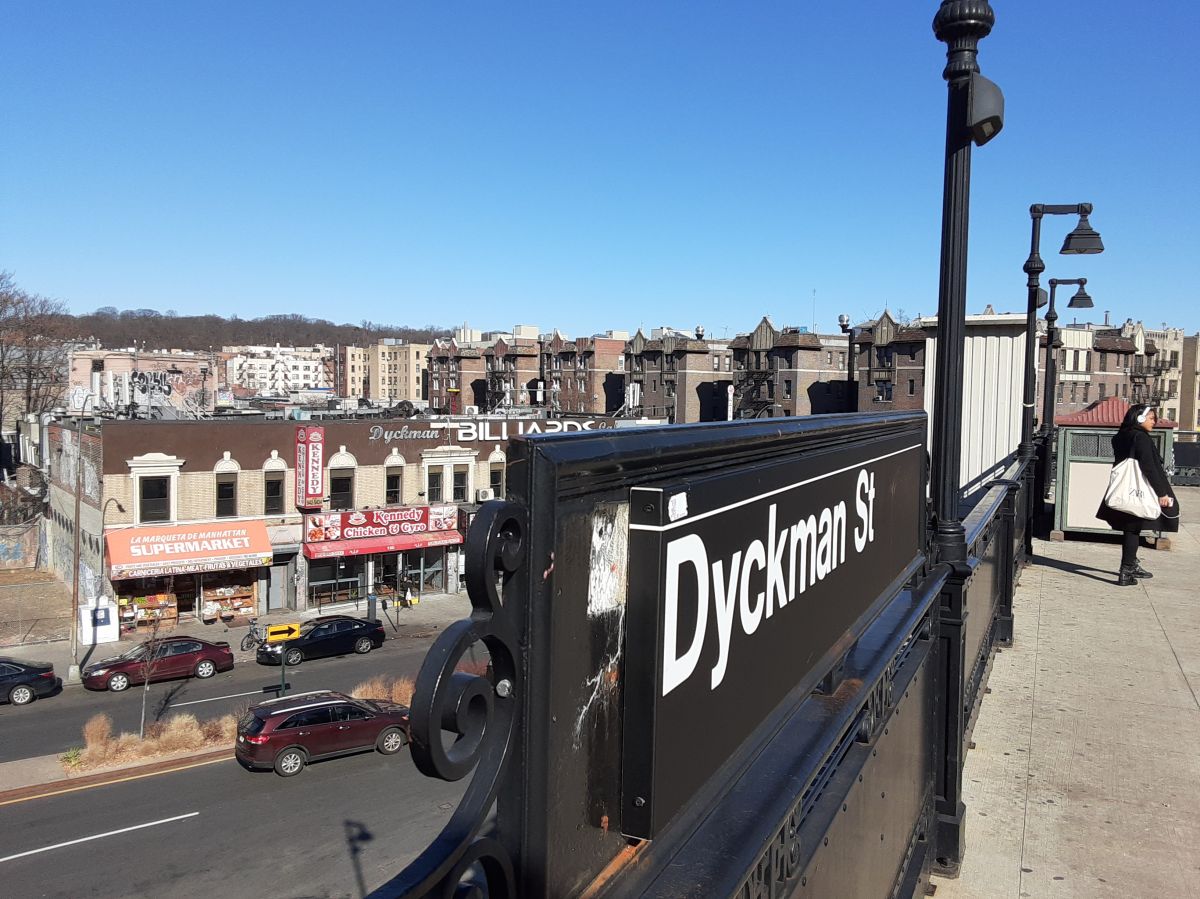 Valeria Ortega, a 64-year-old Dominican mother and grandmother, died after being shot in the head when she was walking to the supermarket with her son yesterday morning in Inwood (NYC).
The fatal shot occurred minutes after a 26-year-old man was shot and seriously injured a half mile away. It is not clear if there is a connection between the two shootings.
Ortega was apparently hit by A lost bullet at Dyckman Street and Vermilyea Avenue around 11:31 a.m. Monday, just a few blocks from her home. She was later pronounced dead at Harlem Hospital, according to police.
"Oh my God," he declared to the New York Post her husband Vicente Garcia as she wept near the scene where the victim's bloody scarf still lay. "My son told me: 'Look at my mother'… My son told me: 'Look at my mother'".
Edgar Garcia, who works as a clerk at a GNC store on the same corner, said he heard the shots and when he came out he saw the victim bleeding as he lay dying on the sidewalk, in the midst of the cold that is plaguing New Yok. "She had already fallen to the ground…I saw her lying there with the blood running…she was lying face down near her shopping cart."
A family friend told Pix11 that Ortega was a mother of three and a grandmother who was trying to enjoy her life as a retired worker.
A man wearing gray sweatshirts was seen running from the scene of the second shooting, police said. It appears that the NYPD is looking for two individuals, but no arrests have been made or suspects identified.
Anyone with information should call to 1-800-577-TIPS (8477) and in Spanish 1-888-57-PISTA (74782). Also through the page crimestoppers.nypdonline.org or by text to 274637 (CRIMES), followed by TIP577. All communications are strictly confidential.
As gun violence has escalated in New York, there are many cases of "Lost bullets" that reach people "by mistake" in the streets and even inside the Metro. in some shootings the victims are children and the elderly.
After the rise of shootings in 2020 and 2021, particularly among young members and/or victims of gangs, 2022 has maintained the same trend. In many cases, gunmen use "ghost" weapons, so called because they lack serial numbers to be traced and are usually homemade.