Albany is urged to pass laws that minimize jail time and increase investment in communities to improve safety and justice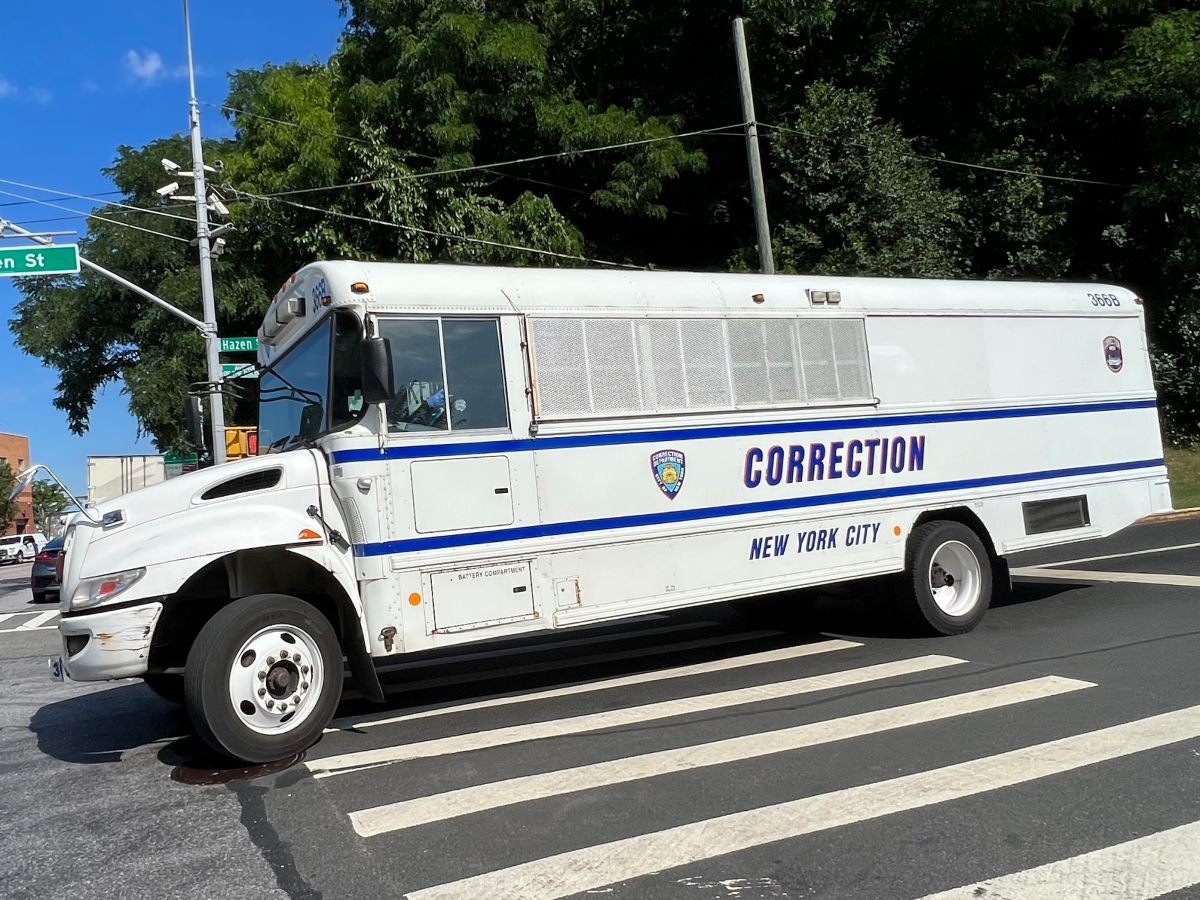 The reforms to criminal justice in New York, which among other things managed to make changes in the elimination of bail for non-violent crimes, have become a bone of contention. And just when different voices demand a strong hand from criminals and offenders and greater punishments, with the start of the next state legislative session just around the corner, defenders of the most vulnerable communities made it clear that they will fight to change the focus of "criminalizing" neighborhoods and invested in basic needs faced by the poorest.
That is the call that different organizations are making, who united in a single common front to urge the governor, Kathy Hochul and the leaders of the Assembly, Carl Heastie and the Senate, Andrea Stewart-Cousins, to not back down on criminal justice points reached. They also demand that measures be promoted to improve the quality of life of the communities most affected by violence and inequities, such as Latinas and immigrants.
More than 85 New York organizations working on issues of victim advocacy, housing, mental health, civil rights, and religious groups drafted a letter that they sent to the state president and legislators, urging them to prioritize investment in security and justice in communities.
In the message, the signatories, including Urban Justice Center, The Bronx Defenders, The Legal Aid Society, y el Immigrant Defense Projectwarned that the mechanisms that have been used to deal with insecurity and justice are endangering the progress of New York, since they believe that the key is to solve the urgent needs of New Yorkers.
Among the relevant points, they mention the urgency of getting started political reforms improve community safety and pretrial justice, rather than allow criminalization and mass neighborhood policing, and provide housing options, and mental health first responders instead of police.
"We, the undersigned, urge you to enact a plan to ensure community safety and pretrial justicecommitting to long-term, evidence-based investments and policy reforms that will improve the daily lives of all New Yorkers," the signatories said in the letter.
In the statement, the community leaders criticized the intention to continue with expensive and unproductive punitive measures, in cases in which the alleged offenders can remedy their faults with support and better opportunities.
"If surveillance and incarceration made our communities safe, the hundreds of billions of dollars spent on these systems over decades would have already eliminated violence", they added in the letter. "However, these approaches have not achieved security and are themselves drivers of violence."
The organizations redounded in the urgency of approving projects that change the punishment system for investments in prevention, as well as non-prison options to improve security.
"New York State will never be able to provide public safety if it continues to uphold a double standard of justice. A standard of justice prioritizes compassion and opportunity for the wealthy and those in power. The other standard prioritizes isolation and perpetual punishment for blacks, Latinos and the poor," the organizations said, defending the bail law.
"It is this latter standard that perpetuates poverty and other inequities in our society, which in turn create the conditions for violence and insecurity. Bail reform was a necessary step in creating a system of true justice. New York must resolutely reject any changes to our pretrial laws that undo this progress and deepen the inequities in our criminal legal system."
Advocates for vulnerable communities and immigrant groups in particular expressed concern about the attempt to add to the law a standard of "future danger" which they said, "would operate as a proxy for race and would only perpetuate the vast disparities that pervade our courts, jails and prisons." The fear is that such a rule would give judges the power to imprison someone, based on "biased speculation and assumptions."
Senator Julia Salazarchair of the Crime Victims and Corrections Committee, joined the call, saying Albany must recognize that the safest communities have the most resources, not the highest rates of arrest and incarcerationand remedy inequities.
"Only in the Brooklyn and Queens neighborhoods of my district, which includes neighborhoods with some of the highest arrest rates in the city and others with low crime and arrest rates, this is very clear," said the Latina legislator, who He called on Republicans in the Legislature to put aside "the obsession to lock up more Black and Latino people as a political strategy" and focus on finding ways to ensure public safety.
So far neither Governor Hochul nor the leaders of the state Legislature, which will begin sessions next January, have referred to the letter.
Demands of the organizations for better public safety in NY
Prioritize supportive treatment over police response, understanding that New Yorkers experiencing mental health crises deserve to be treated with compassion and care.
Pass the Daniel Act (S4814/A4697), which would create and establish regional councils and regional response units to ensure a public health-based response to mental health and substance use emergencies.
Expand the use of Mobile Crisis Response Teams that employ counselors, peers, social workers, medical and mental health professionals, rather than police.
Invest in statewide expansion of Forensic Assertive Community Treatment (FACT) Teams for individuals involved in the criminal legal system.
Ensure the availability of voluntary outpatient treatment services connected to Supervised Release.
Pass the Treatment Not Jail Act (S2881B/A8524) and fund $15 million to build drug courts across the state.
Improve access to harm reduction and drug treatment services, understanding that drug use is a public health problem and should be treated as such, rather than arrested and imprisoned.
Pass the Safer Consumer Services Act (S603/A224) which would authorize syringe service providers to operate overdose prevention centers, increasing access points to community supports and treatment for people who use drugs.
Expand the use of Intensive Crisis Stabilization Centers across the state to provide rapid support services.
Invest in violence prevention and restorative justice programs to improve safety and equity.
Invest and expand violence interruption groups and services for survivors with $500 million to respond to specific incidents of violence, as well as $500 million for victim services statewide.
Ensure that pretrial services programs are run by community organizations, not law enforcement.
Maintain the $20 million commitment for pretrial services in all counties outside of New York City.
Adequately fund alternatives to incarceration and reentry services.
Invest at least $16 million in alternative to incarceration (ATI) services statewide.