About 14% of the New York population lives in poverty; most live in the Bronx, according to state comptroller report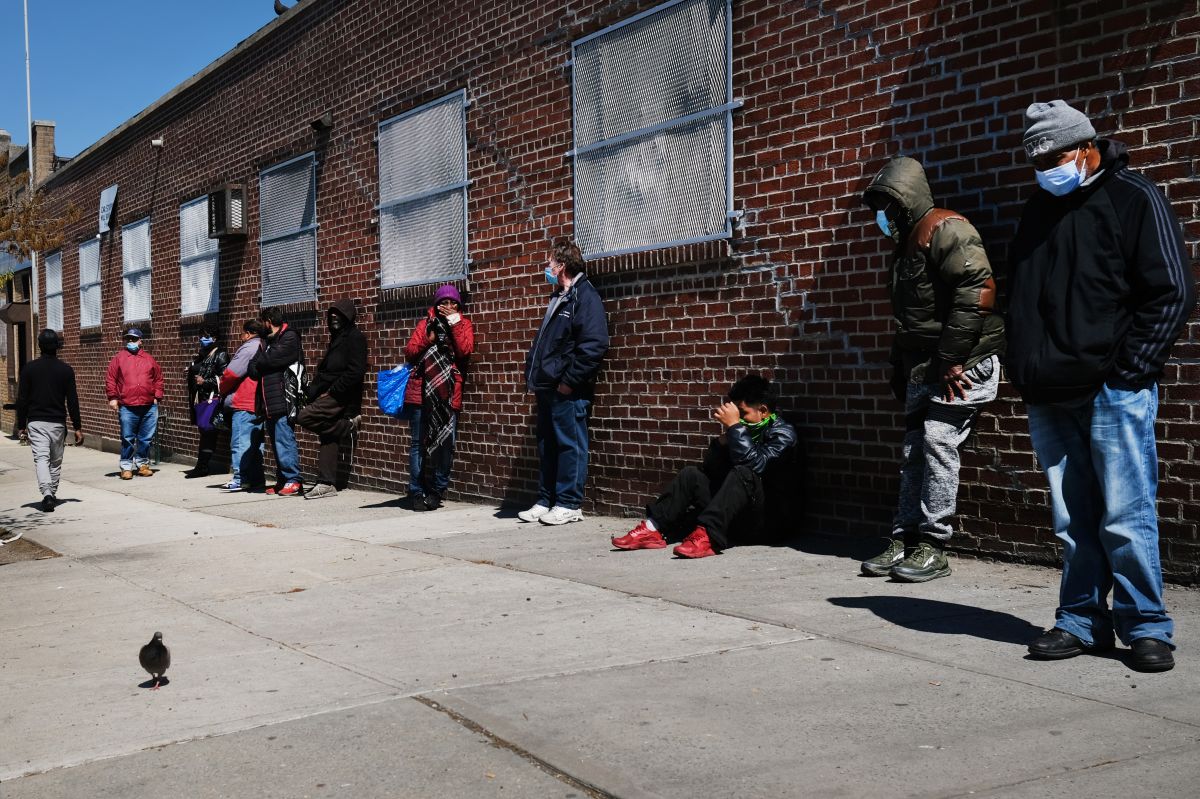 A recent report by the state comptroller in New York, Tom DiNapoli, specified that 14% of New Yorkers live in poverty, with the Bronx being the district with the most low-income people.
According to the analysis, about 2.7 million New Yorkers stand out in that percentage in 2021, and it was established that minorities are twice as likely to reach this situation.
Even though poverty rates decreased statewide between 2010 and 2020, with a decrease from 15% to 12.7%the numbers increased during the Covid-19 pandemic.
Meanwhile, the Bronx had the highest poverty rate in the state of New York with 24%, while Brooklyn and Manhattan increased the state average with 17.8% and 16.3%, reported the New York Daily News.
Comptroller DiNapoli noted that poverty rates in New York exceeded the national average since 2014and despite the fact that they decreased before the pandemic, they are still higher than in 2019.
Although the pandemic exacerbated poverty across the state, federal assistance in the form of a tax credit showed ways officials could combat further increases.
"While economic hardship existed long before the pandemic, the financial stress experienced by many households has deepened", assured the comptroller. "We saw what it accomplished: a big and broad federal response, as the country made historic progress in the fight against poverty."
"Continued federal resources, along with greater equity in state services, can help improve the lives of New Yorkers struggling to make ends meet," he added.
DiNapoli's office found that poverty rates are more than double for Hispanic New Yorkers compared to white residents. Similarly, African American, Native Hawaiian and other Pacific Islander, and American Indian New Yorkers experienced a poverty rate twice that of white New Yorkers.
Meanwhile, the Official Poverty Measure is determined by the US Census Bureau based on survey data on income, family size and composition, compared to thresholds that reflect the dollar amount required to meet family needs.
The inflation-adjusted poverty line was $13,788 for one person and $27,740 for a four-person household in 2021.
Poverty rates were much higher for children than for adults, with a percentage of the population under the age of 18 living with a poverty level in New York City of 18.5%almost 5% more than the state average.
Poverty rates were also much higher for children than for adults, including older people.
You may also like:
• Calls for Albany to raise taxes on New York billionaires intensify
• Court battle begins to uphold non-citizen immigrant municipal voting law in NYC
• Life expectancy in New York falls 3 years; worst setback in the US post-pandemic with billion-dollar losses