NY continues to bet on economic relief plans for small businesses: Check if it applies!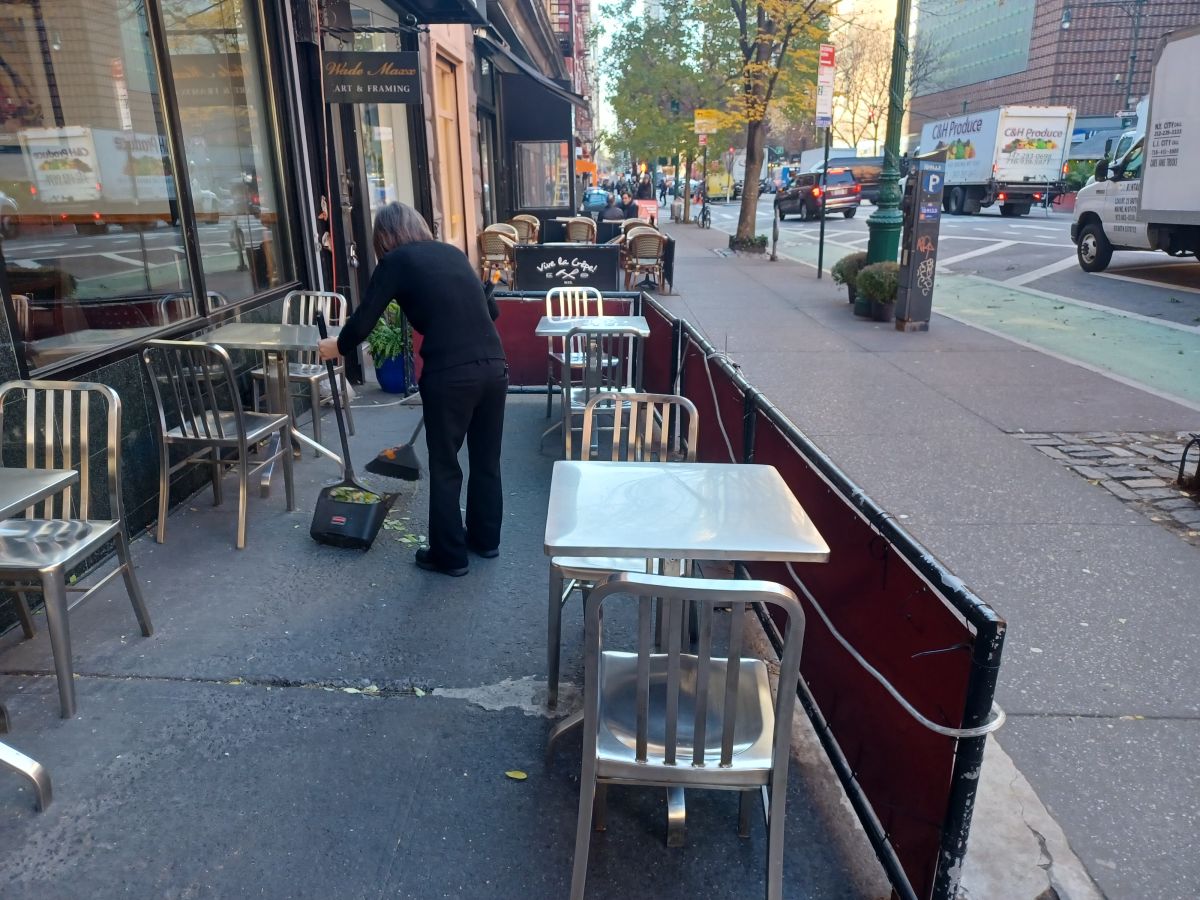 If you are struggling to keep your small business and have incurred expenses resulting from the effects of the COVID-19 pandemic, you may still be eligible for financial assistance from the New York State Seed Fund (Nyseedgrant)
The relief still available for micro-entrepreneurs or small for-profit cultural organizations can be from $5,000 up to $25,000.
This is one of the many stimulus schemes designed to try to revive a business sector that in 2022 closes a period of "lean years". At least, this is how most of the associations that follow the pulse of small-scale commercial ventures, such as restaurants, warehouses and beauty salons located in neighborhoods with a majority of immigrants, describe it.
Of course, it must be very clear that you could only qualify for the benefit if you started operating on or after September 1, 2018, or have been in operation for at least six months before applying for funds.
In this case, it is not a short-term loan that must be repaid, it is a grant for those who meet certain requirements based on the size of the business and the time it has been operating.
The application portal for this grant program, created as part of the fiscal year 2023 budget, opened on past September 14. Las non-profit organizations, churches and other religious institutions are not included in the line to opt for this financing program. Neither are the companies dedicated mainly to political activities and the passive real estate businesses.
This assistance is directed specifically to companies that did not qualify to receive assistance under the Small Business Recovery Grant Program during the pandemic.
The criteria that led to devising this financial aid is that many micro-entrepreneurs had to make additional investments in ventilation, air purifiers, hand sterilization stations, facilities to maintain social distance and other equipment, while they were drowning in high inflation, rising rents and piling up electric bills.And in the worst case, delinquency in their commercial income.
An option to stop more bankruptcies
This plan ensures that small businesses that opened shortly before or during the COVID-19 pandemic have a "lifeline" to continue operating and growing.
"We have taken steps to expand eligibility helping countless companies to stay. The $800 million Small Business Recovery Grant Program from the Pandemic and this Seed Funding Grant Program mark unprecedented support for small businesses in New York State" highlights Hope Knight, director of Empire State Development, the state agency in charge of these plans.
Specifically, this program is open to all independently owned and operated small businesses operating in New York State, with 100 employees or lesswho made investments to comply with orders of emergency, regulations or to increase the safety of your customers in response to COVID-19.
In addition, they must have incurred at least $2,000 of expenses qualified as "pandemic"between the limits of January 1, 2021 and the next December 31, 2022.
Big fish and small fish
Currently the state of New York through the Initiative of Recovery from the Business Pandemic manages nine loan and tax credit programs targeted at specific sectors such as restaurants, the entertainment industry, and tourism. But in the opinion of some Hispanic union leaders, the access for small entrepreneurs it has been very complicated.
In the case of small restaurants, which are almost always family initiatives, although the percentage of approval of loans and grants is not specified, Arelia Taveras, President of the New York State Hispanic Restaurant Associationsummarizes that access "has been very limited".
"Unfortunately, many of our members did not have the formal business structure required to qualify for these programs. They suffered the worst of the pandemic. But this caught them off guard. That is why we are looking to the future, trying to devise other forms of support to prevent more restaurants from closing their doors"Taveras pointed out.
The high commercial rents, the cost of inputs and the inflation that punished the pockets of the working class, conspired against the recovery of this commercial sector, where more than half of the workforce is of Hispanic origin.
But the great benefits of federal, state and municipal financial aid until now it has been devoured by the "big fish" of this vital industry for New York, argue the spokesmen for these associations.
"We had the hope that this year with the return to normality, with 100% of the capacity of the restaurants and bars in the city, the business for the little ones would be oxygenated. But we don't have good news from most in our Upper Manhattan and Queens neighborhoods. We are devising other ways for our business owners to continue with other support schemes," he said.

"Costs are running out on us"
From the New York Small Business and Bodega Association (BSBG) neither are optimistic voices heard.
"The central issue is that the applications to access funds and loans are very complicated. Already the merchant to Knowing the extensive list of requirements is tiring. One of our struggles will be that in the case of New York City, the processes are simplified," he said. Francisco Marte, BSBG spokesman.
The testimony of the Dominican hairdresser Carmen Peguero, 50owner of a salon in the St Nicholas Avenue in Upper Manhattan is different. He says that his clients "little by little" have returned, after two years in which he even thought of closing.
"Yes indeed! I have not received a single penny from these financings. I owe my little recovery to my clients, who came back. And to my hairdressers who are very good. I had to invest money due to the pandemic. But I do not apply to this new aid because I have been operating for more than 12 years. Of course I have debts! But there we are dealing with this "shared.
This hairdresser assures that if you apply for this assistance and receive the maximum of $25,000 would only cover a couple of outstanding electric bills. No more than that.
"There are two points that are killing entrepreneurs. Electric bills first. there are merchants who owe up to $50,000 for energy: Who can with that?. And then business rent skyrocketed in a way that evicted a lot of people. That's why you see so many businesses closing."Carmen limited.

Keep in mind to apply:
Applicants must be between $5,000 and $1 million in gross receipts per yearas reflected on your most recent federal business tax return.
Financing for eligible businesses is based on your 2020 or 2021 tax returns.
Businesses with gross receipts ranging from $5,000 a $49,999.99 can receive $5,000 per business.
business with $50,000 a $99,999.99 in gross receipts can receive $10,000 per business.
Los microentrepreneurs with $100,000 to $1 million in gross income will receive ten percent of their gross receipts with a maximum grant amount of $25,000 per business.
Eligible applicants who have not yet filed a federal tax return may receive $5,000 per business.
What expenses or investments are eligible?
The following costs incurred between September 1, 2018 and January 1, 2022 will be considered eligible for the program:
payroll costs or commercial rent or mortgage payments for New York State-based property.
local tax payment property or school information associated with locating a small business in New York State.
Personal Protective Equipment (PPE) Costs necessary to protect the health and safety of workers and consumers.
Heating, ventilation and air conditioning (HVAC) costs.
Investments in machinery or equipment necessary to comply with health and social distancing protocols to deal with COVID-19.
All the documented expenses to face the pandemic.

You are not alone! Seek help to apply:

To apply online to New York State Seed Fund visit: https://nyseedgrant.com/ where you can find all the detailed information on the requirements and demands to access the resources.
Get help navigating all existing state and federal assistance programs for NY small businesses at: https://esd.ny.gov/organizations-available-assist-businesses
Several organizations listed on this portal provide free, confidential business advice and training, including assistance with other federally structured pandemic relief loan and grant applications and the state of New York.
The New York City Department of Small Business Services is offering manuals, technological tools and free advice, face-to-face and online so that business entrepreneurs have other tools to stabilize their businesses, protect their staff and clients, in addition to growing in times of pandemic recovery.
Look for detailed information on these programs offered free of charge and in Spanish by the City of New York at: https://www.nyc.gov/html/sbs/downloads/pdf/lap/business_services_esp.pdf