Cooking as a family during the holidays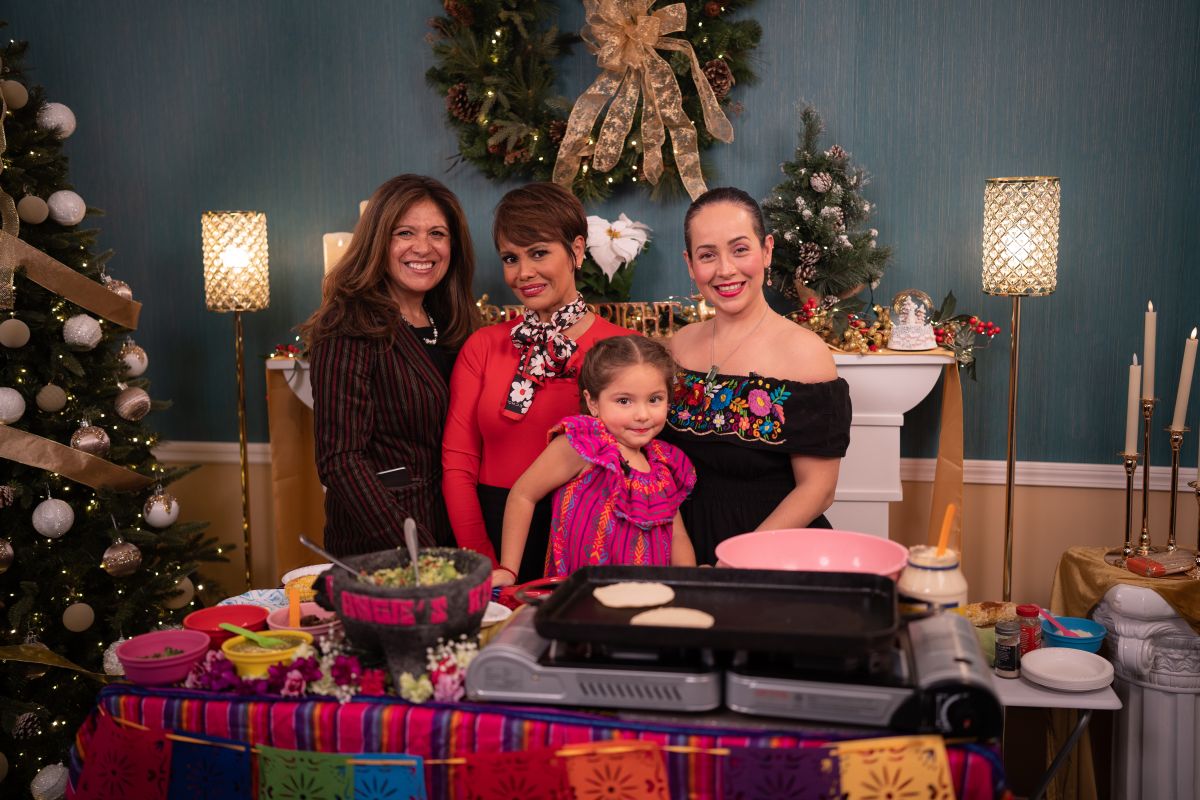 Chef Angie Vargas has no doubt that one of the best ways to express love is through the kitchen.
"For me cooking together with my children is very important, because that's how I grew up, doing it with my mom, and I feel that one can share a lot of love. And since we are in another country, it is a way for children to feel proud of our culture and our language", says the Mexican cook.
Vargas invited her 4-year-old daughter, Angelina Ponce, to accompany her to prepare a couple of recipes in the second of a series of informative videos shared by El Diario, to help older adults enjoy the Christmas holidays of the better way.
One of the dishes that the chef prepared was the traditional and popular guacamole, which is ideal as an appetizer at any meeting or party. Using the molcajete, the cook explains how all the ingredients are mixed: onion, chili, cilantro, tomato, avocado, salt and lemon.
"I always look for natural, fresh, good-quality ingredients that make the food richer," he says.
Other of the simple preparations that the chef shares in the video is that of Mexican corn. For this preparation, Vargas boils them in water with the leaves, then puts a stick through them, cleans them, and immediately adds lemon, mayonnaise, grated cotija cheese, and chili powder.
The chef comments that her daughter Angelina has known how to make tortillas since she was two years old, since she has always been with her in the kitchen, learning. In the video, the little cook teaches the method to make them at home.
"Use plastic, so they don't stick, you crush it a little in the middle with your hands and then with the tortilla maker," explains the four-year-old cook, demonstrating what she has learned.
The tortillas are then brought to the fire, and without turning them many times so that they do not dry out and take on color, according to chef Vargas, they are cooked for a few minutes.
Burma Ríos, the prominent journalist and host of the segment, asks if there is a specific order to prepare the tacos.
"Yes, the meat comes first, as much as you want, then cilantro, onion, guacamole and finally the hot sauce, to taste," explains Vargas. "And I like to add a little lemon and that's it."
The video with the recipes is available on the Facebook page of El Diario NY as part of a campaign to eat healthy during these festivities.