H Mart Announces Long Island City Grand Opening on November 22, 2022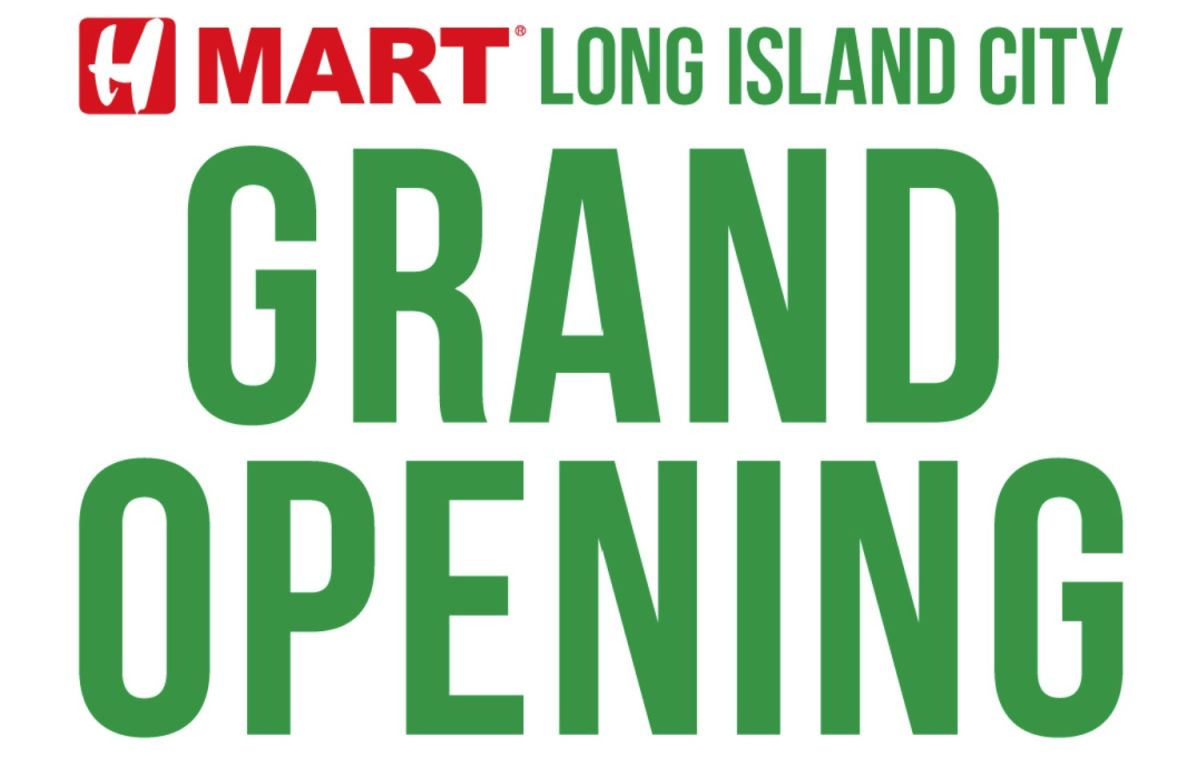 H Mart will open its new 3,525 sf store in Long Island City, NY, located at 34-51 48th Street, Long Island City at 10 a.m. on November 22. This new store will be the 12 H Mart in upstate New York.
H Mart presents a variety of fresh groceries, meats, seafood, health and beauty products, frozen foods, and quality services, supporting and contributing to the local community. Sourcing directly from its New Jersey warehouse and local farms, H Mart will bring merchandise and products to the local neighborhood in Long Island City. H Mart's one-stop shopping experience highlights its unique food selection and welcoming experience for the whole family and lovers of good local food.
As the community awaits the opening of H Mart Long Island City, NY, we will prepare hard each day to serve customers and go beyond any expectation. We assure that H Mart Long Island City, NY will be a destination where customers can enjoy themselves. Good food for all. We are confident that the people of Long Island City, NY and the surrounding communities will be very pleased with the opening of H Mart.

Brian Kwon, President of H Mart.
H Mart Savings Card
H Mart Smart Savings Card is a free loyalty membership program that allows customers to redeem a $10 gift card for every 1,000 points ($1=1 point). Smart Card members receive special offers and exclusive benefits. Customers can sign up for a new Smart Savings Card through the mobile app, available at the H Mart Apple Store and Google Play, offering smart shopping tools and easy access to weekly sales.
Hiring
H Mart Long Island City is hiring new employees to join the team in all departments (meat, seafood, grocery, produce, cashier, etc.). Details about career opportunities at H Mart are available by emailing [email protected] or by calling 201-314-3156 or 201-554-5270.
About H Mart
H Mart, is the leading supermarket chain with more than 90 stores in the US.
H Mart started with the first store in Woodside, NY back in 1982. H Mart offers essential grocery products and entertainment in over 14 states in the US. It offers traditional Asian and American groceries, with fresh produce, meat, poultry, fish and RTC (Ready To Cook) items. H Mart is recognized as one of the fastest growing retailers on the National Retail Federation's HOT 100 RETAILERS (#13 H Mart). On the other hand, Supermarket News has listed H Mart as one of the 50 Small and Independent Chains in the United States and Canada.
Information about events, special promotions, and sales are available on the H Mart website (www.hmart.com), Facebook and Instagram page (@hmartofficial), KakaoTalk (ID:hmart_ny), Telegram, and WeChat. (ID: hmartofficial), Twitter(ID: hmartofficial).
Store Address:
34-51 48th Street,
Long Island City, NY 11101