Unusual: they found a cat inside luggage at JFK airport in New York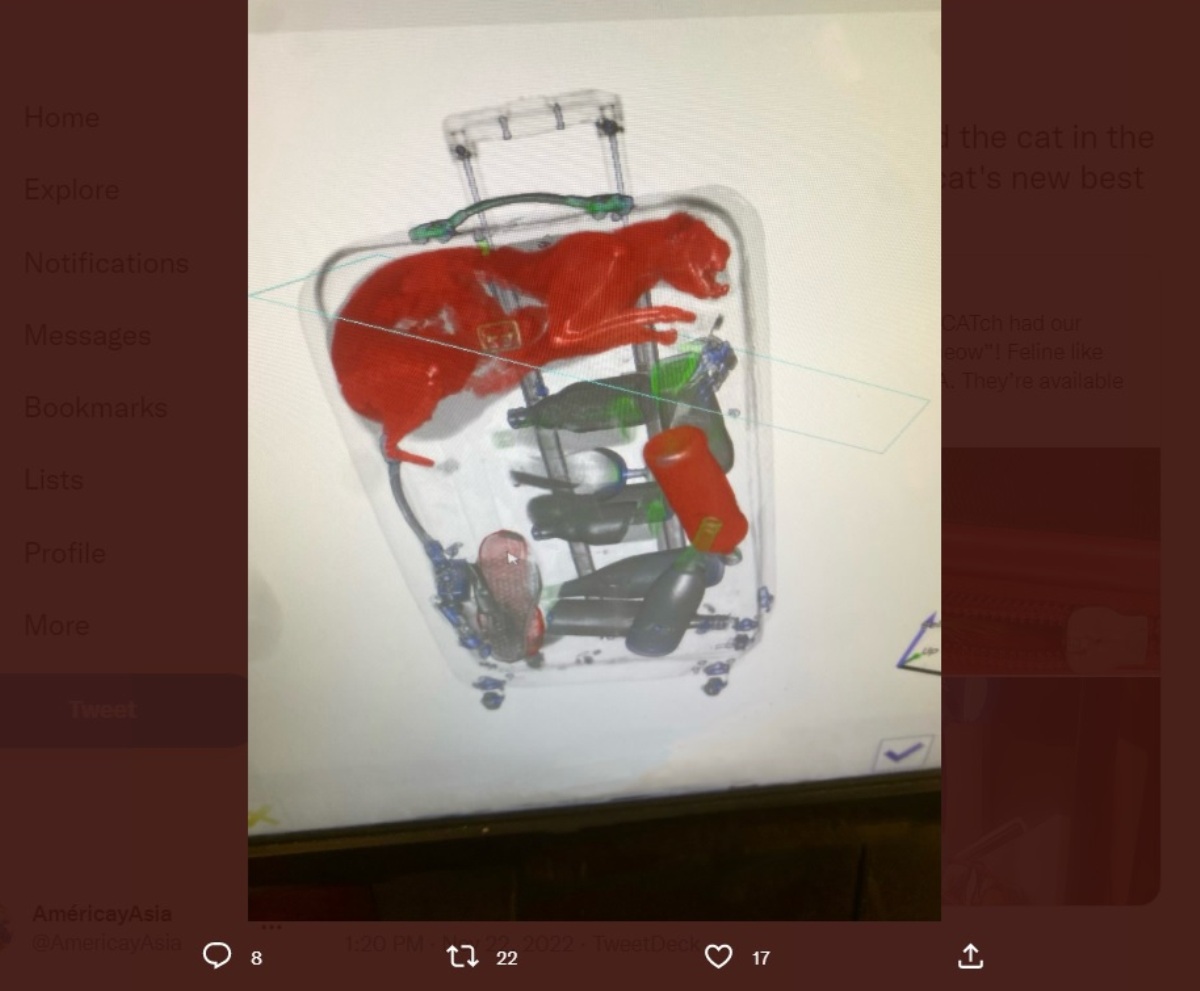 An officer of the Transportation Security Administration (TSA) who has surely seen everything in his work did not imagine finding a live cat inside a suitcase checked by a passenger at JFK airport in New York.
The unidentified agent was "shocked" by the unusual finding, the TSA reported today. Lisa Farbstein, public affairs officer for the agency in the northeast region, recounted the unusual find with photos on Twitter.
"A @TSA officer was shocked to find an orange cat inside a checked bag at @JFKairport after it went through the X-ray unit," Farbstein wrote, adding that the traveler said the cat "belonged to someone else in their home."
Farbstein's post ended positively by saying the cat was unharmed and back "home," without elaborating on the passenger, his flight, or the pet.
TSA findings often surprise around the country. Earlier this month, an officer at the Fort Lauderdale-Hollywood International Airport found a weapon hidden inside a raw chicken packed in luggage, he recalled. CBS News.
Other recent bizarre discoveries include a chainsaw seized in New Orleans, a "meth burrito" seized in Houston and a bullet-ridden deodorant container seized in New Jersey.
Earlier this month a female passenger was detained after Customs and Border Protection (CBP) authorities found cocaine inside his wheelchair, upon landing at JFK airport coming from Punta Cana, Dominican Republic.