Forensic employee robbed a man who had just died in New York: he took his Louis Vuitton bag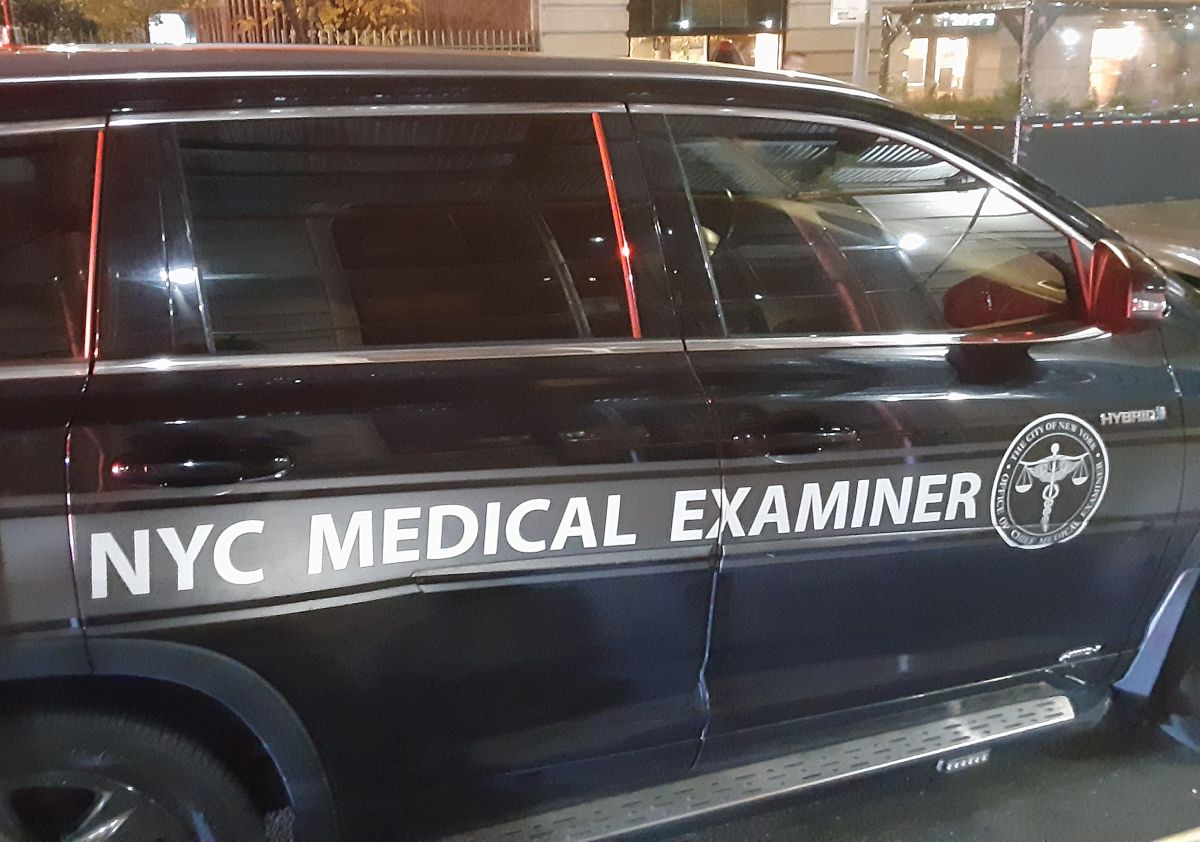 Trevor Rheams, a New York City forensic worker, was accused of stealing an $800 Louis Vuitton luxury bag from a dead man as he was transporting him to the morgue.
Rheams, 49, allegedly stole the purse from the dead man's Manhattan home just before he was to put it in a body bag. Yesterday pleaded "not guilty" in the case dating back to Aug. 9, when he was called to a First Ave. apartment near E. 40th St. in Midtown, after the tenant died, the NYPD said.
The NYPD officer body camera who responded to the scene filmed the fancy bag in the kitchen before Rheams arrived. He was then alone in the apartment for a brief time while he prepared the body for transport, investigators said.
He was also the only person who drove the van that night, with no one else getting behind the wheel until the next morning, according to a criminal complaint.
At around 8:20 a.m. the next day, a fellow coroner found the Louis Vuitton item inside a pillowcase on the passenger-side floor of her work van. The bag still had a tag with the name of the deceased, detailed Daily News.
City investigators arrested Rheams on October 26, charging him with petty theft and official misconduct, both misdemeanors. He pleaded "not guilty" yesterday and was ordered to return to Manhattan Criminal Court on January 10.
When the stolen bag was found in the van, you were removed from transportation and assigned to a modified assignment, city ​​investigators said.
"You trust the employees of the OCME (Office of the City Medical Examiner) to handle difficult and sensitive jobs, and their professionalism and integrity are of the utmost importance," Department of Investigations Commissioner Jocelyn Strauber said Tuesday. "This city employee betrayed that trust when he used his access to the home and personal belongings of a deceased person to steal a luxury handbag."
All charges are mere accusations and those charged are presumed innocent until proven guilty in court.
In a similar case, an FDNY paramedic was indicted by a grand jury last week for allegedly taking a debit card from the purse of a 79-year-old patient during an ambulance call and using it for personal purchases in Queens.
And in 2021, a Latino FDNY emergency medical (EMS) technician was arrested for allegedly ransacking his dying landlord's apartment, stealing some $33,000 worth of items, after helping prepare him for transport to the hospital.