Latina girl dragged off by motorcycle robbers walking in Queens: NYPD video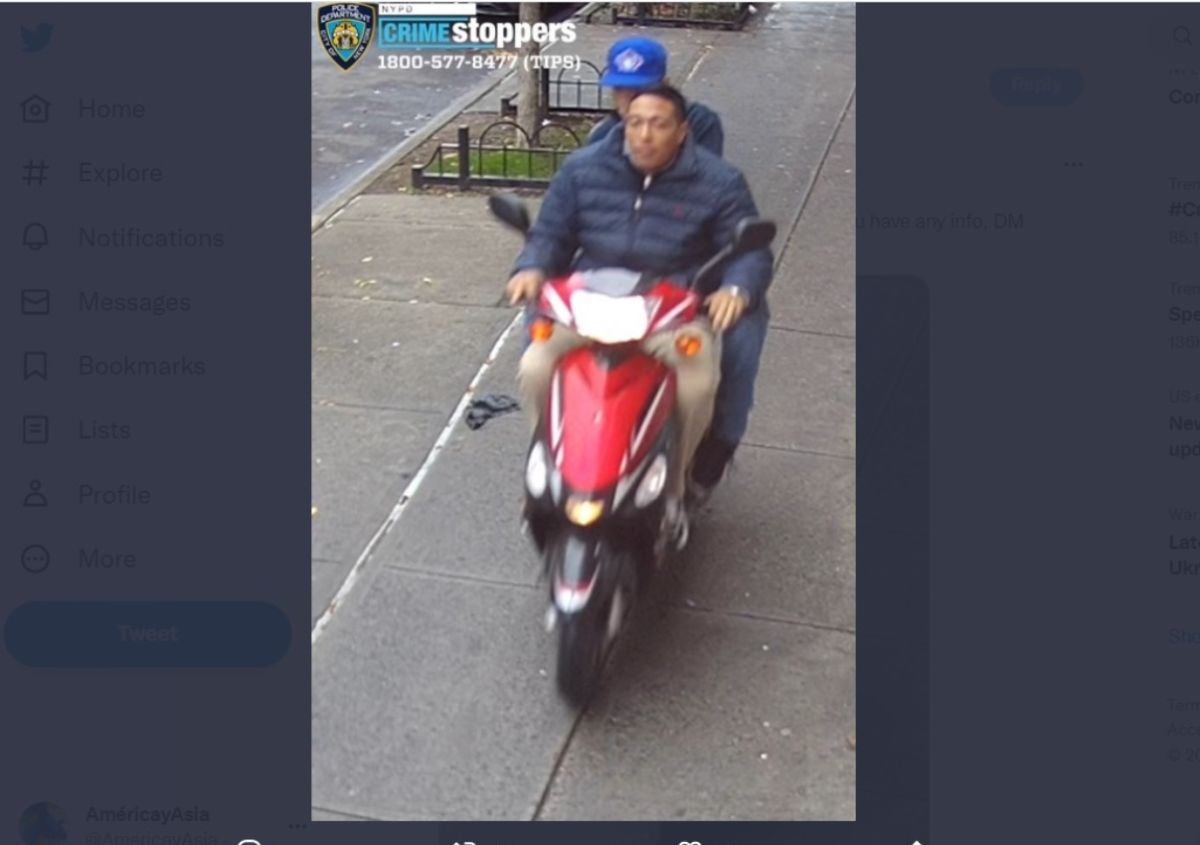 Julie Montiel, a 12-year-old girl, was dragged along the sidewalk by a pair of robbers on a motorcycle who tore off a gold necklace when she was walking in broad daylight in Queens (NYC).
The violent robbery of October 24 was captured in a security video released by NYPD yesterday, in pursuit of the suspects. Apparently they have been responsible for at least seven robberies of women between the ages of 12 and 70., from that day until November 7.
Weeks later, the young woman told the press that she was "really traumatized" while calling the robbers "the worst human beings alive for putting a 12-year-old girl in that position."
The seventh grader was robbed of a gold chain with a cross pendant that her mother gave her when she was little. "It is scary to go outside most of the time", the preteen said yesterday outside her family's home in the Elmhurst neighborhood. "Children should be safe… many children are being hurt right now.
The chilling video shows the robbers running over the girl from a red motorcycle and grabbing the $1,800 chain around her neck. "It happened fast, so I didn't feel when they dragged me away," said. "I only cared about the necklace. He didn't know what to do or how to react. I didn't feel the pain. It was more like I just felt my collar being taken off."
Her sister, Giselle Montiel, 14, said Julia he was unable to speak about the incident for days and ended up skipping school. "She went looking for food and that's when they started following her… Anyone on the street today, even the seemingly harmless ones, can be the most harmful people."
No arrests have been made. Anyone with information should call to 1-800-577-TIPS (8477) and in Spanish 1-888-57-PISTA (74782). Also through the page crimestoppers.nypdonline.org or by text to 274637 (CRIMES), followed by TIP577. All communications are strictly confidential.