Madness in New York: driver caused chaos by crashing MTA bus, stealing a car, hitting a cyclist and crashing into a tree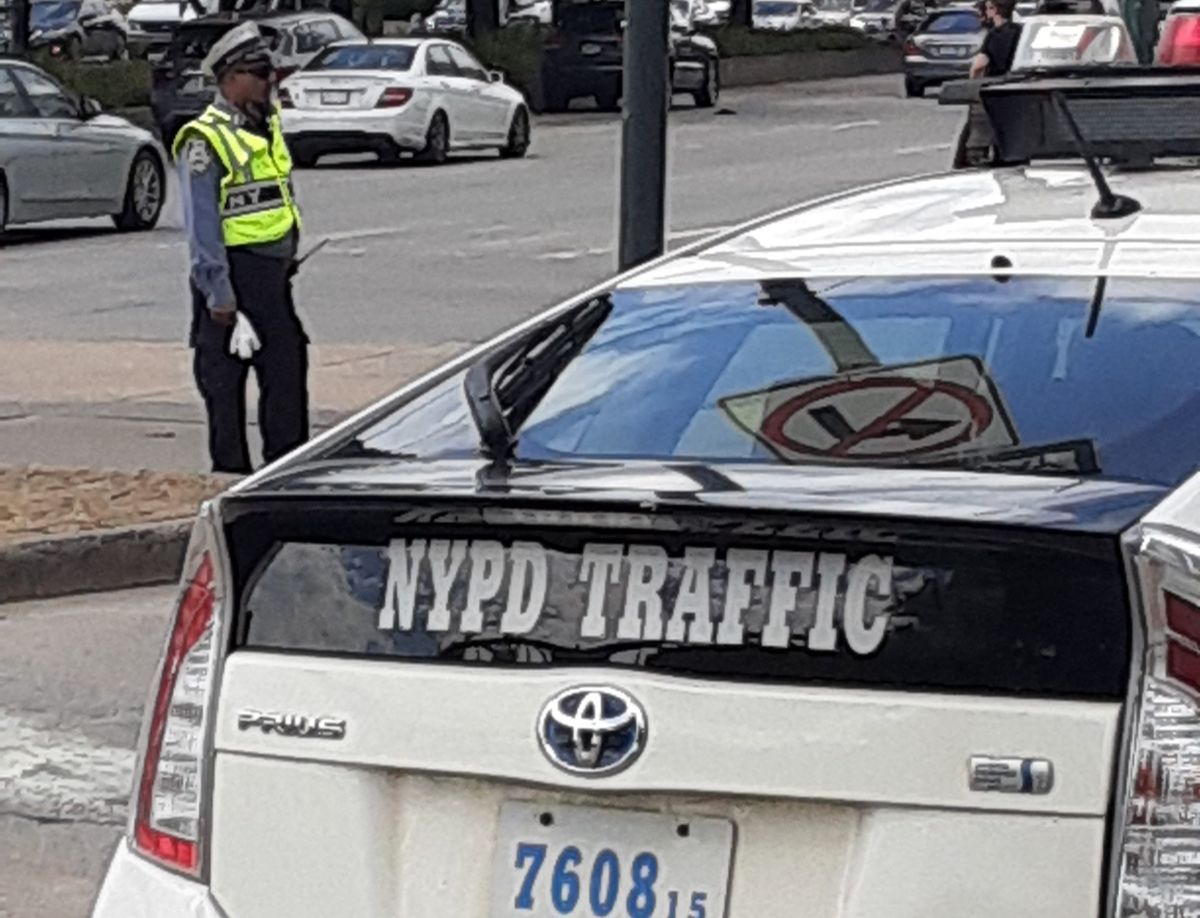 A man crashed his Mercedes into an MTA bus in the Bronx trying to dodge a mugger, then stole a car and crashed into a cyclist and a tree.
According to the New York police, the violent saga began around 2:50 p.m. Thursday, when the 29-year-old suspect, whose name was not immediately released, rammed his white Mercedes into an MTA bus in Heath Avenue and West Kingsbridge, Kingsbridge Heights neighborhood, while trying to avoid a BMW driver who had been chasing him. In some Shots were also fired at the time, but it is unclear who the gunman was.
The Mercedes driver abandoned his vehicle and fled the scene. He soon stole a gray Honda Accord from a man who was parked and was about to put a small child in the vehicle, police sources said.
The suspect got in, left the man and boy on the street and drove away, eventually hit a 47-year-old cyclist, according to the NYPD. then he crashed into a tree and was arrested. The rider was taken to the hospital in critical but stable condition, reported New York Post.
This year has been disastrous on New York asphalt in all five boroughs. From January 1 to July 31, some 150 people died in road accidents, according to the city's Department of Transportation (DOT). Particularly there is a 129% increase in hit and run incidents throughout the city.
In addition to gun violence, traffic accidents are another big challenge for Mayor Eric Adams. This despite "Vision Zero" (Vision Zero), traffic safety plan created in 2014 by then-new mayor Bill de Blasio, who promised to make the city safer for pedestrians, cyclists, and motorists, with a goal of zero deaths by 2024.
New York City had already experienced in April a 35% increase in traffic accidents, alerted NYPD. At the end of that month there was a tragic streak to an average of one person killed by being run over every day.