Mass arrest of 32 gang members after 3-year-old girl shot in Brooklyn, New York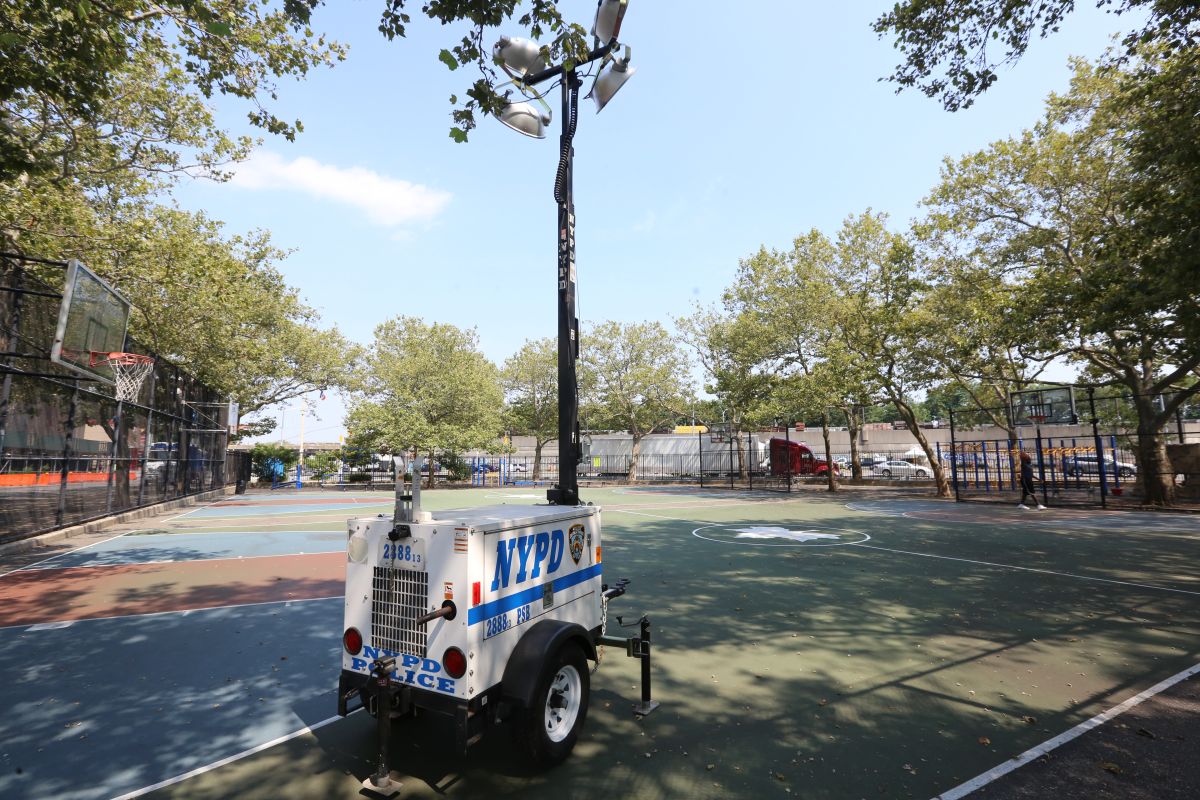 A massive law enforcement raid led to the capture of 32 suspected members of two violent Brooklyn (NYC) street gangs, including a suspect in firing a stray bullet that injured a 3-year-old girl as she walked hand in hand with her dad, authorities announced yesterday.
The suspected members of the rival gangs "Wooo" and "Choo" were prosecuted for 106 charges in a total of 19 shootings, said Brooklyn District Attorney Eric Gonzalez and New York Police Commissioner Keechant Sewell.
The authorities said that two of 14 victims caught in crossfire died, detailing the accusations against 13 alleged members of "Wooo" and 19 of the "Choo" gang.
The charges against the defendants include murder, attempted murder, assault, possession of weapons, conspiracy, and reckless endangerment. the researchers they recovered 27 weapons of fire to end "indiscriminate violence terrorizing residents of 10 different housing developments," Commissioner Sewell said.
Long-term investigation of the two gangs confirmed that they operate in neighboring housing complexes in Brownsville. The deadly dispute was sparked by the murder of "Wooo" member Shamet Boomer on July 10, 2020, and the investigation revealed that two more gang members were killed by the rival "Choo" gang, authorities said.
One of the victims is a taxi driver shot in the leg by a "Wooo" affiliate simply for playing a rap song by a "Choo" associate, he said. Daily News.
Little Teira Aiken, 3, miraculously survived being shot through the shoulder as she walked with her father and younger brother outside a Brownsville day care center on March 24.
The girl's father, Teno Aiken (40), told the Daily News that he was talking to a man – the gunman's intended target – when the shots were fired.