Carnegie Hall will receive Dudamel and the Los Angeles Philharmonic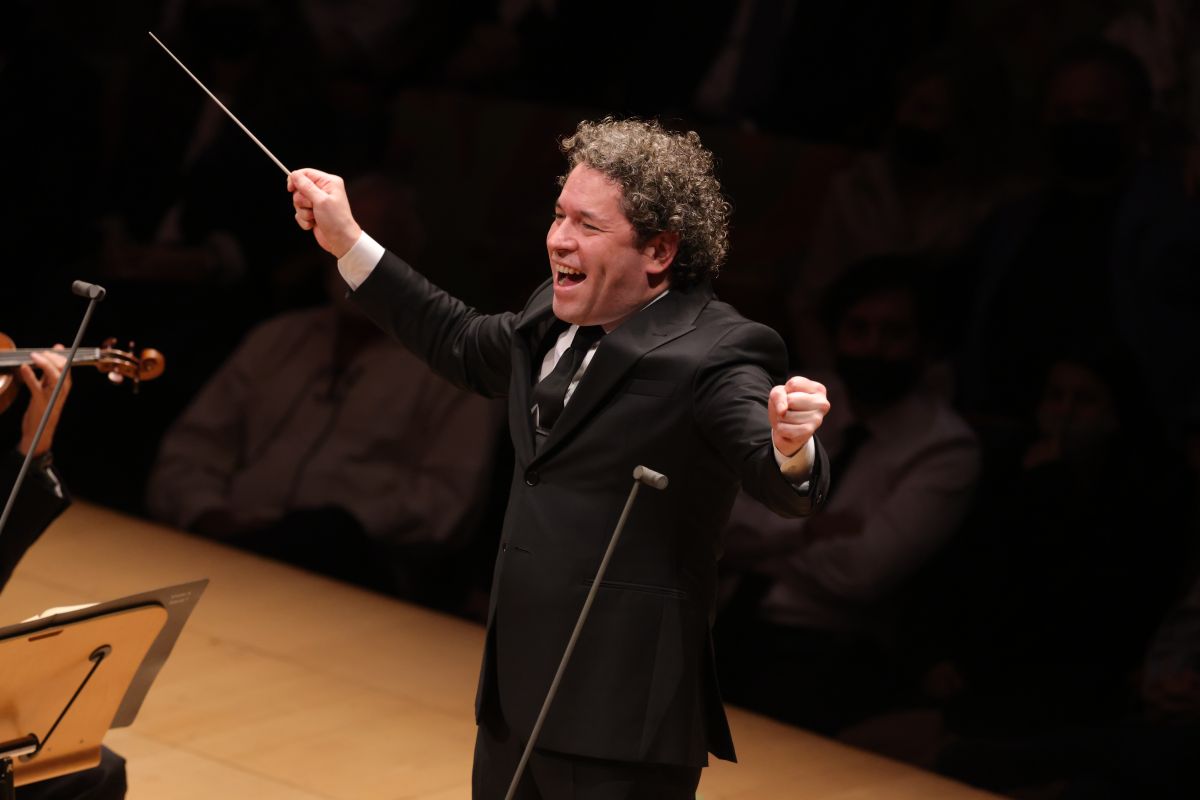 For the first time in more than 30 years, and under the baton of Venezuelan Gustavo Dudamel, the LA Phil returns to the legendary Carnegie Hall in New York, one of the stops on the first tour that the Philharmonic will give after the pandemic, on Tuesdays 25 and Wednesday 26 October.
The repertoire of the tour, which begins in Boston and ends in Mexico, will highlight two of the greatest living Mexican composers, with the premiere of Gabriela Ortiz's new violin concerto, Altar de cuerda, and her orchestral work Kauyumari, both commissioned by the LA Phil, as well as performances of Arturo Márquez's violin concerto called Fandango. The orchestra will also perform Copland's Symphony No. 3 and Mahler's Symphony No. 1.
"I look forward to sharing the exceptional artistry of LA Phil musicians with audiences around the world. On this tour we have the great privilege of presenting to their first audiences the extraordinary new compositions of some of the most thought-provoking Mexican artists," Dudamel noted of his upcoming concerts. "There is nothing quite like sitting in a beautiful concert hall and feeling the rhythm and power of the music. I have always believed that music can unite communities and build bridges between countries and cities around the world, and I look forward to sharing this extraordinary music with everyone."
Featured solo violinists will be rising Spanish star and 2021 Menuhin Competition winner María Dueñas, and internationally acclaimed artist and tenacious supporter of new music Anne Akiko Meyers.
"For an artistic institution like the Los Angeles Philharmonic, it is extremely important to play these composers, who, in addition to being part of the LA Phil family, have accompanied me throughout my life. For example, when I was 11, 12 years old, in Barquisimeto, in my city, I played Arturo Márquez's Danzón Number 2, under his direction, "added the prominent Venezuelan conductor about the pieces they will perform.