Hispanic homeless man was run over in the middle of a Brooklyn street while asking drivers for money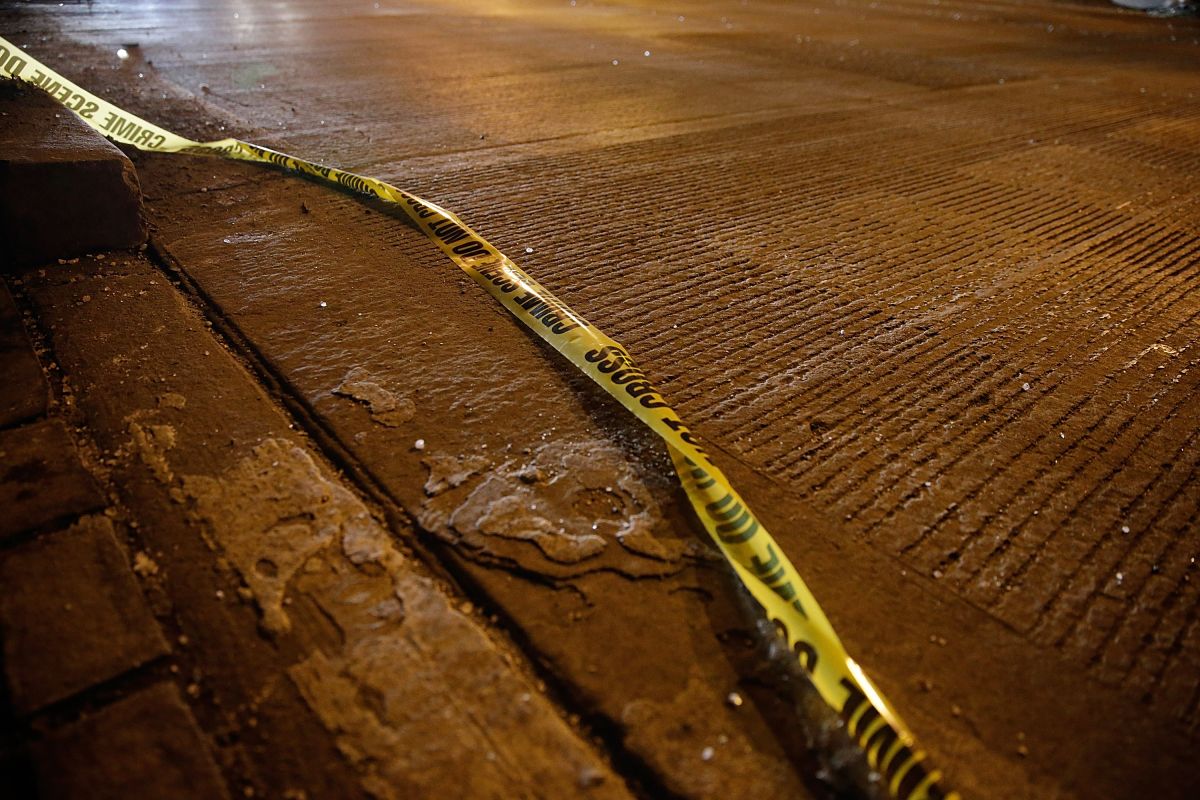 A driver fatally struck a Hispanic man begging for money in the middle of a busy Brooklyn street on Sunday, authorities said.
The victim was identified as Walter Gonzalez, 56, who was standing in the painted median near the intersection of Eastern Parkway and Schenectady Ave. in Crown Heights when he was struck at approximately 6:30 p.m.
Witnesses said the intersection was the man's usual begging spot.
González lost his life on the spot, while the blue truck that hit him had extensive damage to the front end.
Minutes later, González's partner arrived at the scene and lamented when a friend tried to comfort her.
The person behind the wheel of the pickup truck that struck the man stayed at the scene and did not immediately face charges, the New York Police Department said.
This would not be the first time a pedestrian standing in the median has been killed at this particular intersection.
In early 2022, 53-year-old Ronald Smith was struck and killed by an NYPD van as he was picking up change on the corner.
Smith was also standing in the middle of the street, right in the median, when he was struck and dragged at least 35 feet on April 7.
The officers inside the van tried to resuscitate him, but were unable to save his life.
While the New York attorney general investigates the accident, the officer driving the vehicle was placed on modified duty without shield or weaponry.
Also read:
Driver flees after hitting a man on a scooter in the Bronx and runs to change the license plates of his vehicle
Extreme violence: walker shot and run over in broad daylight in New York
Niño was run over to death saving his sister as a hero in New York; he had just turned 13