New York City Announces Subway Police Increase to Fight Crime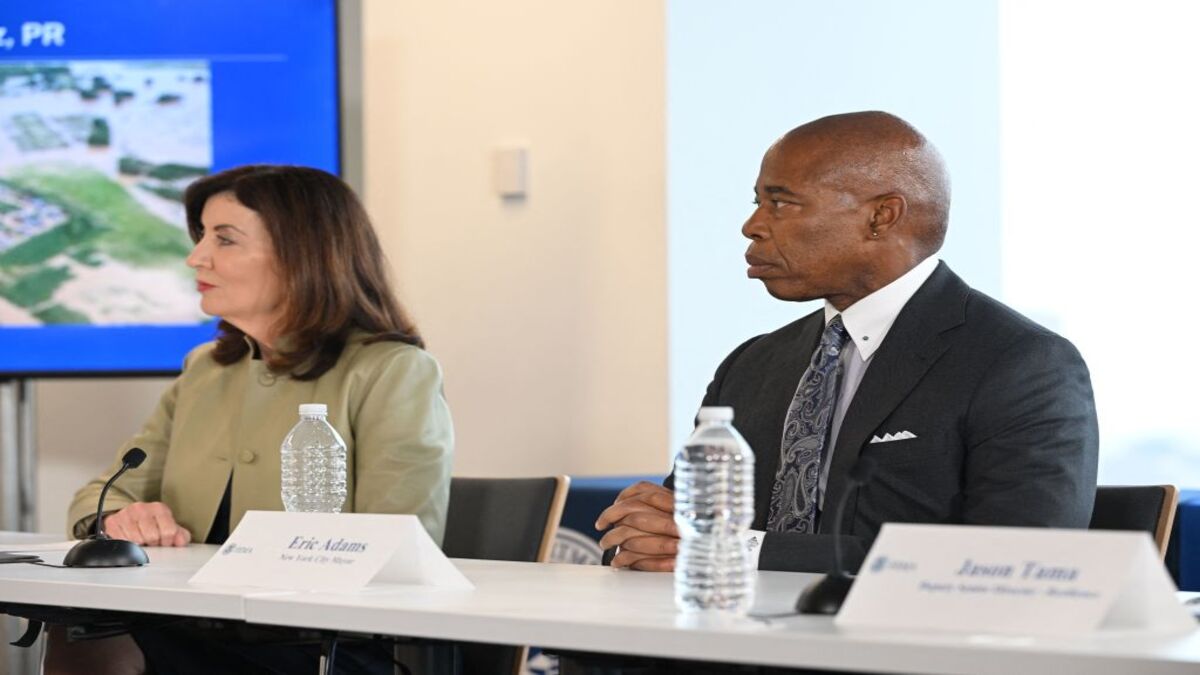 New York Governor Kathy Hochul and New York City Mayor Eric Adams announced Saturday an initiative to keep citizens safe on and off the subway by increasing police presence to combat insecurity in the state.
"My top priority as the governor of the state of New York is to keep New Yorkers safe," Hochul said at a news conference at the 1 Vanderbilt subway station. "That means on our streets, in their homes, and in our subway."
The governor declared that the "Police, cameras and attention" plan is a "reinforcement" of the presence of officers on the platforms and carriages of the New York subway.
"We can tell New Yorkers all the time that we've reduced crime in certain areas, but if New Yorkers don't feel safe, we're failing and we're not going to take that out of the equation," Adams said.
The New York Police Department and the MTA will add about 1,200 additional overtime officer shifts at more than 300 stations daily, adding approximately 10,000 extra patrol hours per day, authorities said.
MTA and NYPD officials will work together to expand their presence on the platforms and trains, in support of the Metro Safety Plan that the mayor published in February.
According to Adams, officers conducted more than 756,000 security inspections throughout the subway system.
"Keeping our subway safe is of the utmost importance to the NYPD and the MTA, and we are pleased to partner in this effort," said NYPD Commissioner Keechant Sewell. "I want people to know that the NYPD will never abandon that commitment to everyone in the city throughout the system."
He added that the NYPD is promoting its traffic safety awareness campaign with communication as a crucial part of the plan.
"We need the public to know that the police are here to help them," Sewell said.
MTA police will be deployed to the subway system at four nearby rail hubs: Penn Station, Grand Central Station, Atlantic Terminal and Sutphin-Archer Station in Jamaica, according to a statement.
In addition, the MTA will continue to install security cameras in each train car to increase security coverage.
"There were, let's be honest, elected officials for a long time looked at the MTA and kept up with the challenges that the MTA faces on a cyclical basis," MTA President and CEO Janno Lieber said at the press briefing, adding that Adams and Hochul are "passionate" about the subject.
OMH will expand crisis prevention training for MTA police, NYPD, and EMS/EMT workers to educate them on best practices for approaching the homeless and transferring people in need of psychiatric evaluation, according to the press release.
"New Yorkers need to be able to travel the subway with the confidence that they are protected from crime, harassment and threats, and this is what we are concentrating on," Adams said.
In this sense, the president of the Police Benevolent Association, Patrick J. Lynch, said that the plan is "unsustainable."
Lynch said the NYPD is more than 1,000 officers short of its budgeted headcount, and the increased workload is "crushing the remaining cops."
"Our city must immediately increase wages and improve working conditions to recruit and retain enough police officers," Lynch wrote in a statement. "That's the only way to provide real security on the subway, rather than the illusion of 'omnipresence.'"
Also read:
Man is randomly pushed onto Brooklyn subway tracks in another attack, authorities continue to search for suspect
Another passenger stabbed: unbridled violence in the New York Subway
New York's entire 911 emergency system was paralyzed because someone pushed the wrong button