NYC subway 'ninja' attack suspect held on $35,000 bail for beating man with sword scabbard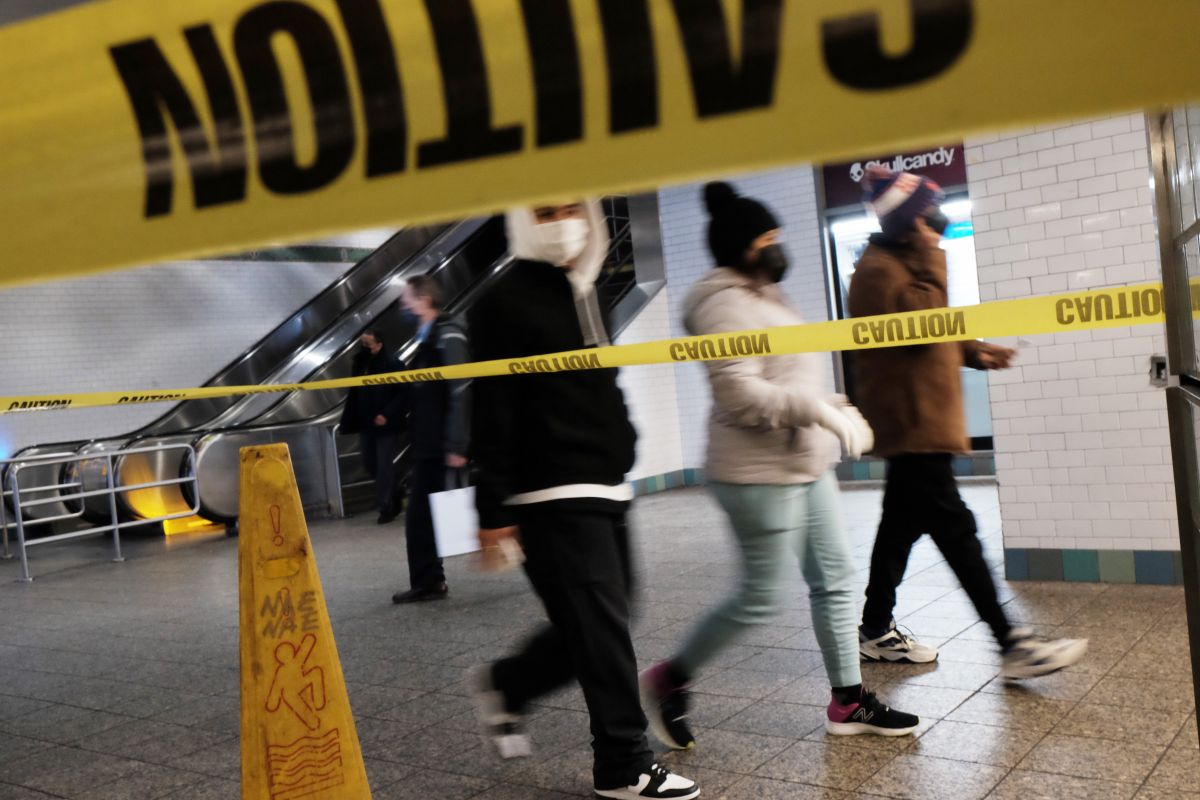 A man who allegedly assaulted a homeless person with a sword scabbard, who did not attend his mother's funeral, because he was arraigned on Saturday on charges of assault in the bizarre "ninja" attack on the subway.
The suspect identified as Selwyn Bernardez, 27, was caught on video "waving" the gun in a subway car, a prosecutor said.
The offender was charged with second-degree assault at his arraignment in Manhattan criminal court Saturday afternoon, as relatives were burying his mother, his attorney said.
Judge Frank Nervo set $35,000 bail for Bernandez, who was arrested Friday afternoon at the corner of Lispernard Street and West Broadway, less than a half-mile from where he allegedly struck the 29-year-old victim in the head with the scabbard of the sword, the New York police stated.
The victim of the incident, identified as Larry Griffin II, is on probation for leaving two rice bombs at the Fulton Street subway station in 2019.
Griffin followed the suspect onto a northbound A train as it approached the Chambers Street station and they argued in the car at 9:30 a.m. Thursday.
As the men prepared to get off the train, Bernandez allegedly struck the victim in the head causing "a deep laceration that required at least three staples to treat," officers said.
Also read:
Grand jury does not indict teen for murder on New York subway when fatally shooting 15-year-old boy
New York suspect arrested for fatally stabbing Hispanic man during altercation over not saying "thank you" in Brooklyn
Driver flees after hitting a man on a scooter in the Bronx and runs to change the license plates of his vehicle