Subject with fake weapon hijacks New York MTA bus with driver still inside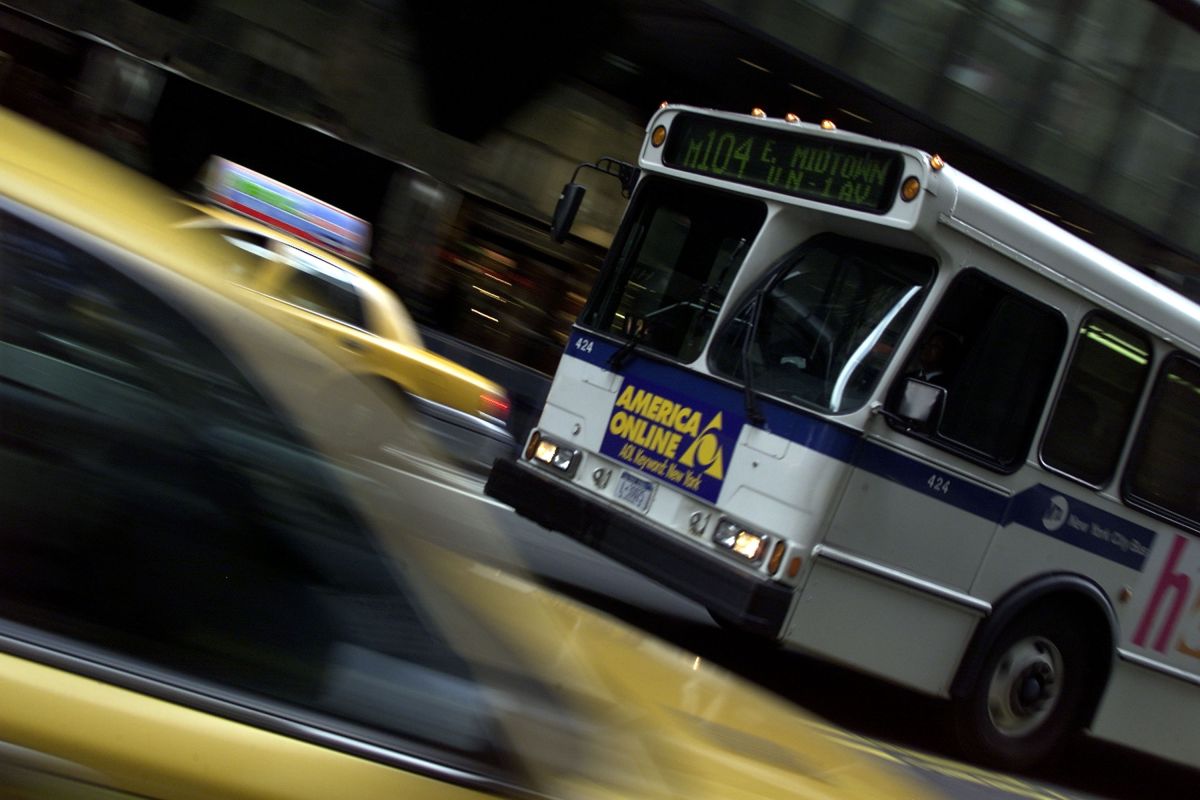 A man hijacked an MTA bus with a fake weapon, wresting control of the vehicle from the driver before crashing into a utility pole in Queens on Thursday, New York police said.
The suspect identified as Dwayne Gaddy, 44, stood in front of the eastbound Q4 bus while holding a fake handgun at about 7:23 a.m. on Linden Boulevard near 197th Street, John Clune stated, Deputy Chief of the New York Police Department, at a press conference at the scene.
The driver, a 21-year MTA veteran, quickly opened the bus doors to let at least two dozen passengers out, but he was unable to flee the threat, the deputy chief said.
The criminal got into the vehicle and "made statements that they were being followed" before demanding the driver move forward, Clune explained.
The driver continued with the hijacker for a few blocks before escaping out the driver's window near the corner of 232nd Street, the deputy police chief said.
"We believe there were approximately 20 to 25 people on the bus. It could have been so much worse," she said.
Gaddy, who is known to law enforcement, took control of the wheel but crashed into a light pole a block later, where police were able to pull him over.
The man was charged with threatening, reckless endangerment, unauthorized use of a motor vehicle, criminal possession and unlawful imprisonment, a New York Police Department spokesman said.
"The individual … remained in close proximity to the driver at all times," said New York Police Department 113th Precinct Commanding Officer, Deputy Inspector Jerry O'Sullivan.
"There was no room for the bus driver to get out of the bus with the passengers."
Officers recovered the "imitation handgun" from the bus after the suspect was apprehended.
Power was cut off in the vicinity of the incident for at least three hours and a nearby school had to dismiss students early due to a lack of power, authorities said.
Also read:
Teenager was stabbed on a New York train in another violent attack on the subway
Former NYPD Commissioner Ray Kelly criticized Eric Adams for crime in the city
Public transportation went from vital to deadly in New York: homicides on the Subway are at an all-time high