VIDEO: Moment in which the subject pushed a user for no reason onto the Subway tracks in Brooklyn while walking on the platform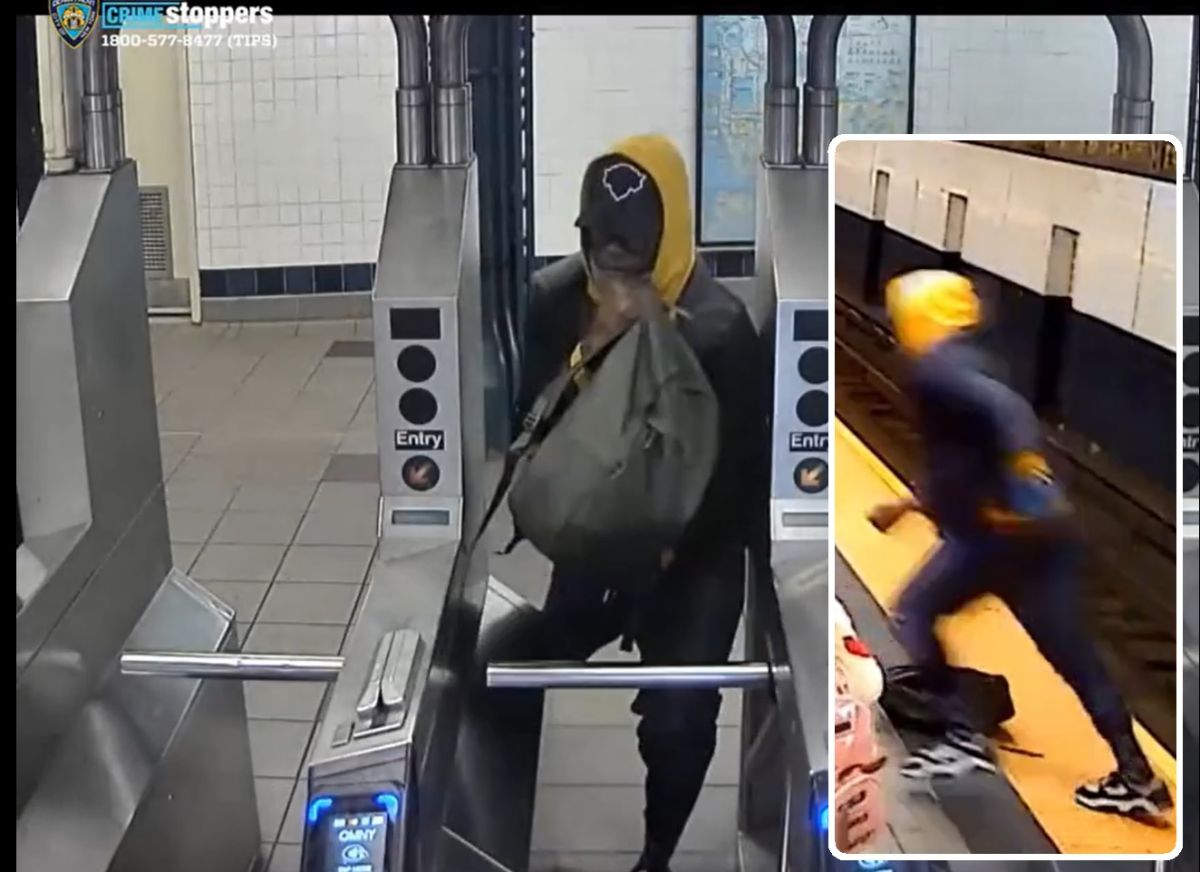 Los attacks on the New York Subway have become the daily breadsuch as the one that occurred on Friday afternoon, when a subject got ready to throw another person onto the tracks, without any provocation.
The NYPD released a video of the man preparing for the attack against the passenger who was walking on the platform of Line L.
The attack was northbound at the Wyckoff and Myrtle avenue subway station.
A video shared with The New York Post shows the moment the victim is pushed onto the train tracks by the criminal, who calmly returns for his backpack and rushes out of the station.
Fortunately, the man who was thrown was not seriously injured, except for damage to a shoulder. No train was passing at that time.
Given the increase inattacks on the New York subway, which have been recorded in Queens, Manhattan, the Bronx and BrooklynMayor Eric Adams says passengers should stop using headphones and put away their phones to stay alert.
One of the Fox 5 hosts, Bianca Peters, told the mayor that she doesn't use headphones because she prefers to stay alert.
"I think he's right that he knows you don't use his iPods and he doesn't focus on the phone. And I say yes, I do the same thing and we put out video and information that tells people to be aware of what's going on around them," Adams said. "I encourage New Yorkers to do that."
The mayor has been singled out for not doing enough to stop the violence on the subway that last week killed a Mexican immigrant in Queens.
Adams did, however, announce an increase in NYPD elements to try to stop or reduce the violence.