Woman was dramatically robbed after being trapped behind bars entering the New York Subway; Hispanic arrested in Queens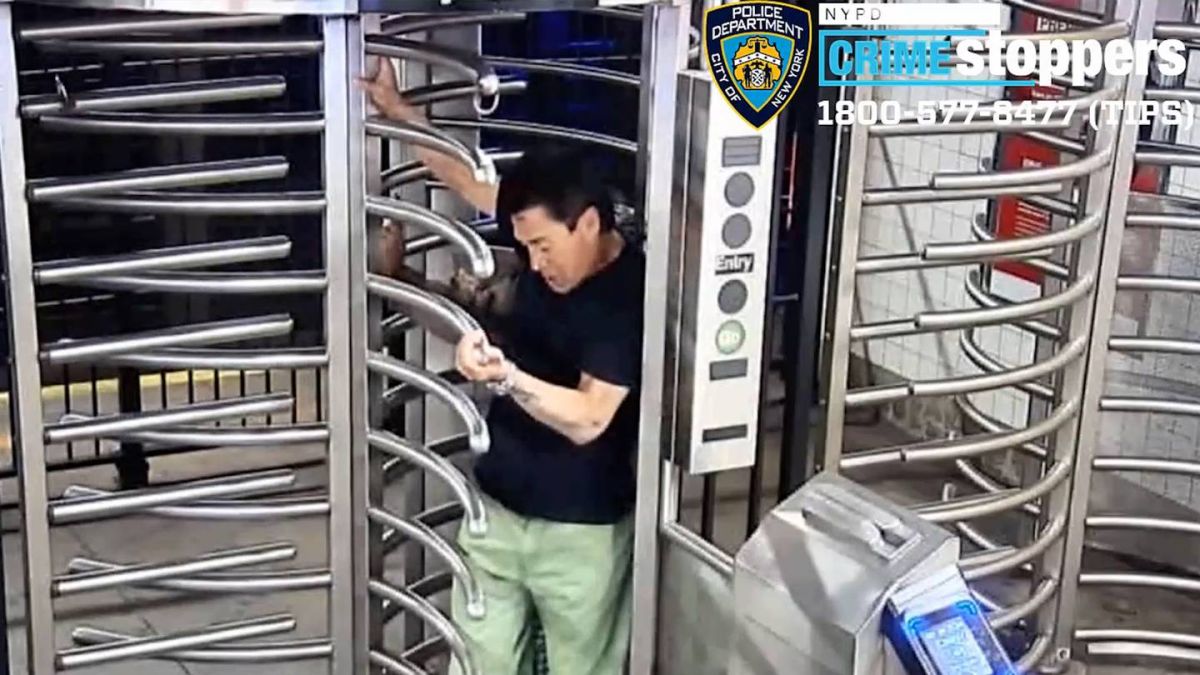 René Castellanos was arrested on suspicion of robbing a woman after leaving her trapped in the revolving gates that give access to a New York Subway station in Queens.
The unusual event was captured on video released today by Daily News when announcing the arrest. The incident happened Tuesday around 11:40 am at the 63rd Drive-Rego Park station.
Castellanos, 61, faces grand theft charges for allegedly taking the victim's wallet, further causing her stress by leaving her trapped behind bars.
The 26-year-old had just swiped her MetroCard through the turnstile when the robber asked if he could let him in with her without paying, police sources said. Although she refused, he still snuck up behind her and held the tourniquet in a manner that prevented the victim from advancing.
As the woman tried to force her way into the station, video shows the suspect forced her way through the turnstile enough to grab the woman's wallet, which contained her MetroCard and a state ID, police said.
He tossed the wallet to the ground after taking his MetroCard, police said. Castellanos lives in the Woodside neighborhood about four miles from the Rego Park station, according to the report.
It was not immediately disclosed how or when police detained Castellanos. His arraignment in Queens Criminal Court was pending on Saturday.
Violence Doesn't Stop on NYC Public Transportation: A fifteen-year-old died yesterday after being shot in the chest during a fight between groups of teenagers on a train in Queens in broad daylight.
Serious crime on the New York subway, the largest in the country, has increased 41% so far this year. As of Sunday, the police had counted 17 shootings in the system in 2022, three more than the 14 that occurred in the same period of 2021. They, in addition to robberies, attacks, accidents, natural deaths, suicides and fatal overdoses.