10 injured in spectacular accident caught on video: NYPD patrol car crashed and got on a sidewalk in the Bronx responding to a robbery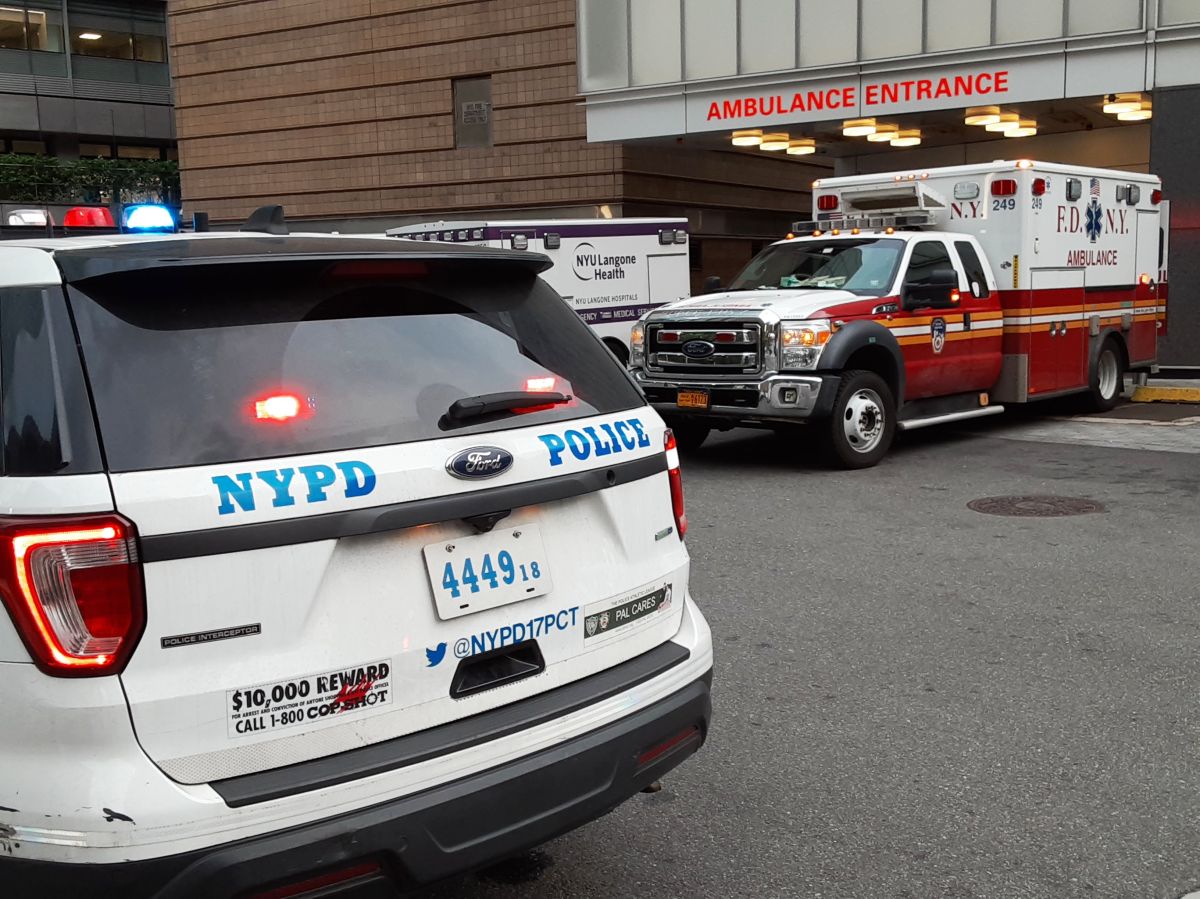 At least 10 people were injured, two seriously, when an NYPD patrol car jumped off a sidewalk after colliding with another vehicle while chasing a carjacker. yesterday in the Bronx.
The patrol ran over six pedestrians, including a 5-year-old boy. Two officers in the NYPD vehicle and two people in the civilian car, including a 2-year-old baby, were also injured, NYPD Patrol Chief Jeffery Maddrey said. The dramatic sequence was recorded in a video released by New York Post.
The patrol had been responding to vehicle theft reports around 3:15 p.m., Maddrey said at a later news conference at the scene. As they raced to the scene, their lights and sirens on, the officer behind the wheel crossed the double yellow line to pass another vehicle near Hoe and Westchester avenues. But the driver of that car was making a left turn, so the NYPD car collided with him.
The patrol then crept onto the sidewalk and it hit several pedestrians who were on the corner waiting for the bus. The oldest victim of the incident is 65 years old, he explained. Pix11.
Additional officers arrived on scene to assist the victims. While that was happening, the person trying to steal the vehicle got away. The two people reported in serious health condition were part of the group of pedestrians.
"We didn't even catch the person we were trying to stop," Maddrey said. "Once the accident happened, our officers had to go into rescue mode and make sure all of our civilians are safe."
"Of course you never want to see anyone get hurt…unfortunately this accident happened, but we know they are receiving the best medical care right now," Maddrey added. "We just pray for everyone, the officers and the families."
In addition to gun violence, traffic accidents have been another big challenge for new mayor Eric Adams. This despite "Vision Zero" (Vision Zero), traffic safety plan created in 2014 by then-new mayor Bill de Blasio, who promised to make the city safer for pedestrians, cyclists, and motorists, with a goal of zero deaths by 2024.
New York City had already experienced in April a 35% increase in traffic accidents, alerted NYPD. At the end of that month there was a tragic streak to an average of one person killed by being run over every day.