"It was horrifying": Man killed by truck in New York's Times Square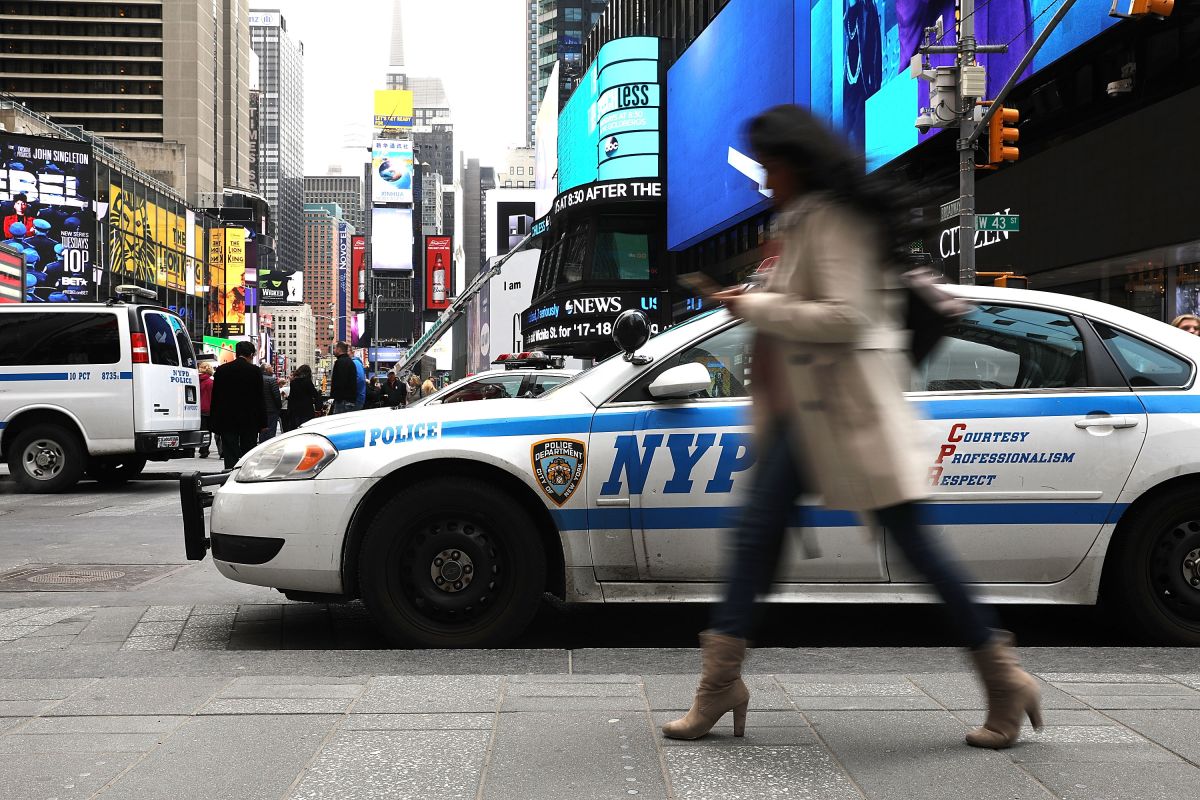 A man in his 40s was fatally struck by a truck carrying construction equipment in West Manhattan yesterday morning, the police reported.
The pedestrian was crossing the street at 8th Avenue and West 44th Street when he was struck around 11:30 a.m. according to Patch.com. Authorities found him unconscious and he was later pronounced dead at the scene.
According to witnesses, the driver then stopped at the crosswalk and looked under his truck and realized what had happened.
Tony Cinquegrana, another witness to the aftermath of the accident, told Pix11: "I heard someone scream… I saw the consequences… It was pretty scary."
Police did not immediately identify the deceased. A woman who was with the victim when the collision occurred was uninjured. The truck driver remained at the scene and was being questioned by NYPD. It was not immediately clear if charges would be filed in the pedestrian's death.
The White Cap Company, which owns the truck, issued a statement after the accident. "We are extremely saddened by the pedestrian fatality that occurred this morning in Manhattan involving a Kenseal truck. We are currently cooperating with law enforcement to assist in their investigation."
8th Avenue, just a block from Times Square, was reopened after being closed for several hours due to the accident.
This year has been particularly grim on New York asphalt in all five boroughs. Yesterday, hours after the fatal hit-and-run in Times Square, eight adults and two children were injured in a spectacular accident when an NYPD patrol car crashed and ran onto a sidewalk in The Bronx responding to a robbery.
From January 1 to July 31, some 150 people died in road accidents, according to the city's Department of Transportation (DOT). Particularly there is a 129% increase in hit and run incidents throughout the city.
In addition to gun violence, traffic accidents have been another big challenge for new mayor Eric Adams. This despite "Vision Zero" (Vision Zero), traffic safety plan created in 2014 by then-new mayor Bill de Blasio, who promised to make the city safer for pedestrians, cyclists, and motorists, with a goal of zero deaths by 2024.
New York City had already experienced in April a 35% increase in traffic accidents, alerted NYPD. At the end of that month there was a tragic streak to an average of one person killed by being run over every day.