NYC delivery guys will have a place to rest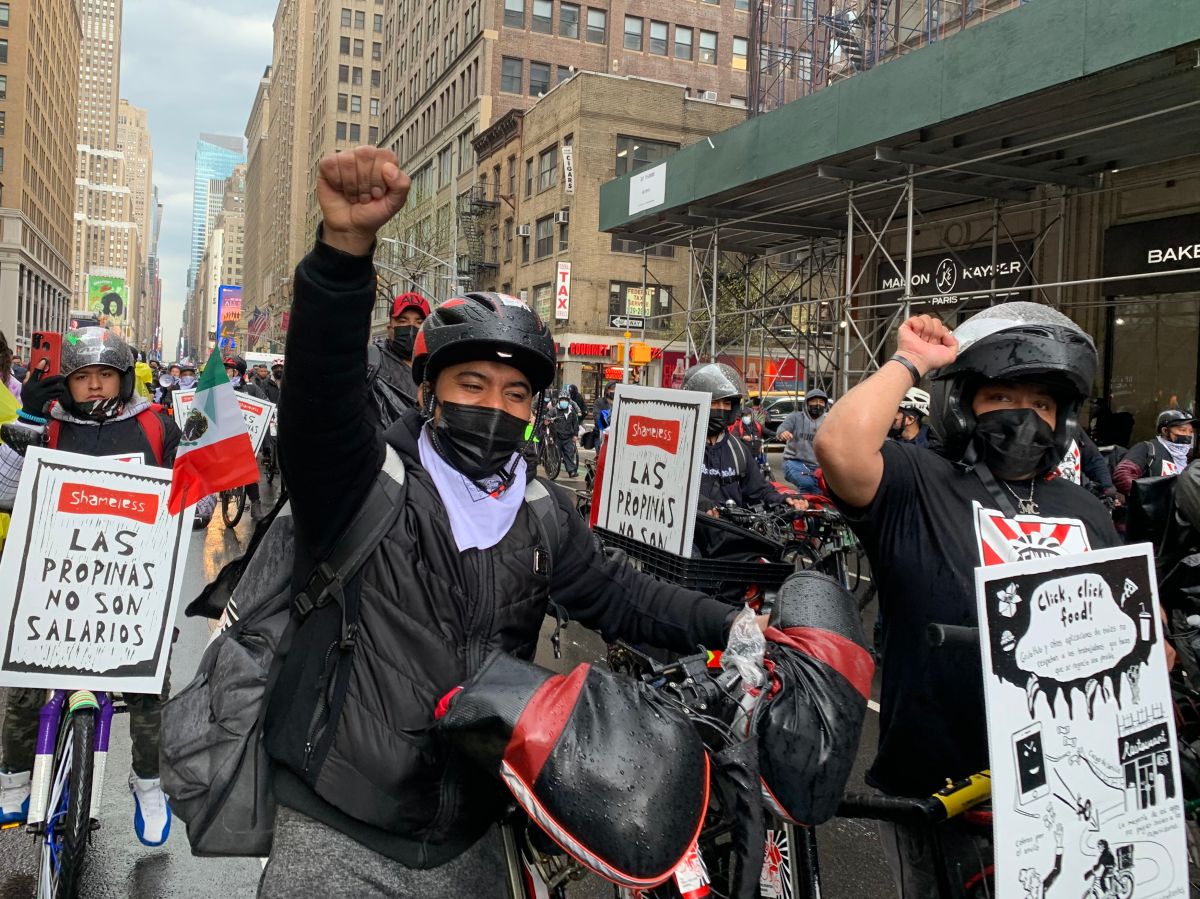 Coming soon, the city's couriers will have a place to recharge their electric bikes and cell phones, take cover from the rain or snow, or just take a break, after Senate Majority Leader Charles Schumer and the mayor of the New York City, Eric Adams, will announce this Monday a one-of-a-kind program called 'Street Deliveristas Hubs'.
The 65,000 drivers who work in New York will be able to make use of existing infrastructure, such as empty kiosks, which will be retrofitted through $1 million in spending directed by Congress, and guaranteed by Schumer, in the next bill. of assignments for the Workers Justice Project/Los Deliveristas Unidos. A portion of the federal grant will also be used to help renovate a worker center in Williamsburg.
"When I rode my bike alongside the drivers last fall, I pledged to fight for better infrastructure to meet their needs, including charging stations, shelters, rest areas and more," Schumer said.
"With $1 million in federal funds that I have secured for delivery people, we are creating these innovative Street Hubs and a revamped worker center," added the Democratic senator.
the pilot program Street Deliveristas Hub it will be the first of its kind in the country for app-based food delivery workers, an expanding workforce in the post-pandemic economy. The delivery worker centers will be designed in high-traffic neighborhoods with input from both delivery workers and communities to design spaces that are beneficial to all.
"Deliveries are out there doing the hard work, day in and day out, and they are essential to the way of life for New Yorkers and to our city's economy, and essential workers deserve essential services," said Mayor Adams. "By investing in existing and underutilized spaces, like empty newsstands, this program will ensure that our public spaces serve everyone."
The centers will also help keep streets and sidewalks clear for pedestrians and revitalize existing underused public infrastructure.
"On behalf of the Worker's Justice Project and Los Deliveristas Unidos, I applaud Senator Chuck Schumer and New York City Mayor Eric Adams for their commitment to invest in and build the nation's first Deliveristas Hubs, a new infrastructure model that provide worker-led training. programs, essential services, information on worker rights, charging stations for micromobility and a safe place for Deliveristas to rest," said Ligia Guallpa, executive director, Worker's Justice Project/Los Deliveristas Unidos.