NYC would force bars and nightclubs to have emergency 'kits' to avoid overdose due to opioid use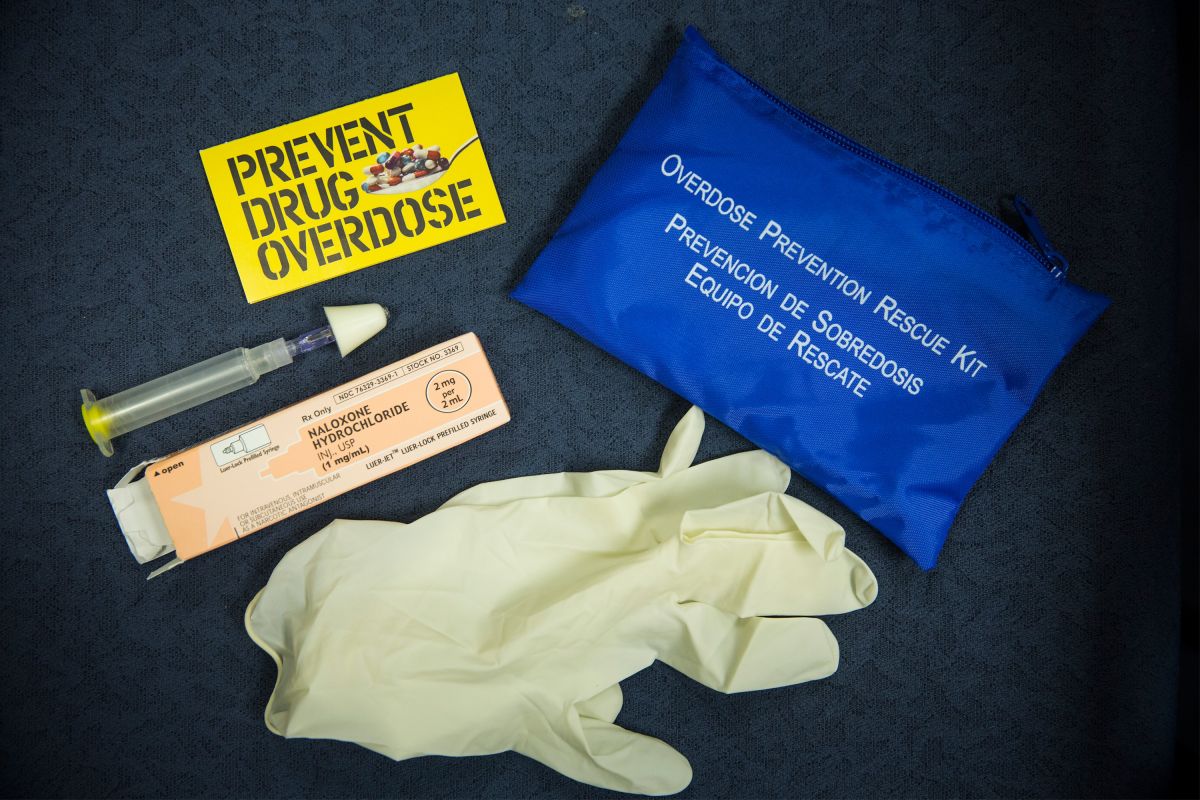 New York City is acting to lower the pressure on two far from silent "epidemics," that keep taking lives every minute. First, the rising numbers of overdose fatalities from opioid use. And second the presence of firearmsin some high-density public spaces.
For this, the Municipal Council began the hearings to advance in approve bills that seek to prevent overdoses from the consumption of these narcotics, in very specific places, such as bars and nightclubs. As for gun violence, another rule seeks to convert Times Square as a designated area for 100% gun free.
Given these issues, monstrous dimensions in the Big Apple, this Friday Mayor Eric Adams held an act to promote his full support for these legal initiatives. And he urged New Yorkers to actively participate in the hearings and provide feedback.
The bill, Intro 56-Arequires Department of Health and Mental Hygiene (DOHMH) to help prevent opioid overdoses in the nightlife business.
Opioids are defined as prescription opioid pain relievers. This includes hydrocodone, oxycodone, fentanyl, and morphine. As well as illegal opioids like heroin, fentanyl and opium.
Anti-overdose shields
The new proposal requires that this vital entertainment industry maintain in each of its establishments, five kits called 'opioid antagonists' (consisting of the drug naloxone), accessible and free of charge to customers, in case of an overdose emergency.
This bill also requires DOHMH to offer free training to bar and nightclub staff, about how to give the nasal spray or injection. Naloxone is usually administered by medical personnel.
In 2020 alone, the City's emergency agencies had 8,485 "single administrations" of naloxone.
"We are the first in the country to open overdose prevention centers that have managed to prevent more than 480 overdoses since opening. We can and must do more to address this public health crisis. That is what we are doing today by promoting Law 56-A. This bill is to save lives.", said the president.
A 2021 DOHMH report indicated that opioid deaths have risen steadily since 2010, but they spiked alarmingly in 2020.
The "gross rate" was higher among men, non-Hispanic white people and from 25 to 44 years of age.
Such is the acuteness of this public health crisis that it is estimated that every seven hours a New Yorker has a chance of dying from a drug overdose, In other words, more people die from the use of these narcotics than from homicides, suicides and traffic accidents.
According to research, it can be stated that in neighborhoods of the Bronx and Harlem they have the highest death rates for this reason.
But precisely in the midst of the fight for the pandemic in 2020 and 2021 the alarms went off: only in the first quarter of 2021, almost 600 people lost their lives due to excessive use of drugs, which means the highest concentrated fatality in three months since these statistics were followed up.
If an agreement is reached in the Municipal Chamber, this The law will be in force from January 2023.
The other "epidemic"
The other piece of legislation that the Mayor is pushing on various fronts is intro 602-A, which modifies the New York City administrative code to identify Times Square as a sensitive location area, where it is illegal to carry firearms.
This would even impact licensed gun carriers, unless the law authorizes, in very particular cases, otherwise.
"Our city doesn't just address opioid cases. We are working hard to end gun violence and stop the scourge of illegal guns. Armed violence is a national nightmare that haunts the United States every day," remarked the municipal president.
This norm, which must be approved in the coming weeks by the Council, has as a precedent that the Supreme Court annulled the long-standing requirements for carrying weapons in New York. The decision came less than six weeks after 10 New Yorkers were shot to death inside a supermarket in Buffalo.
"Today, we are enshrining those restrictions in city law, protecting New Yorkers, tourists and all who visit our city. The safety and protection of 8.8 million people is my main responsibility," she said.
In numbers: die from overdose in NYC
596 deaths in New York City in the first quarter of 2021, this represents the highest number of overdose deaths in a single quarter since reporting began in 2000.
30.5% increased the overdose death rate per 100,000 New York City residents in 2020, compared to 21.9 in 2019.
85% of overdose deaths in 2020 were linked to the use of opioids.
77% of overdose deaths in 2020 For four straight years, fentanyl has been the most common substance.
93% of overdoses they were associated with heroin, 81% with cocaine, 80% with alcohol overdoses.
77% of overdoses caused by opioid pain relievers and 66% of amphetamine overdoses.
38.2 per 100,000 residents of the Big Apple affected by overdose deaths were African-American.
2019 a 2020 was the period when overdose death rates increased among white New Yorkers (24.3 to 32.7 per 100,000 residents) and Latino New Yorkers (27.1 to 33.6 per 100,000 residents).
68.7 per 100,000 South Bronx residents the highest rate of death from drug use was concentrated in the city.