NYPD vehicle runs over several pedestrians in the Bronx; there are 10 injured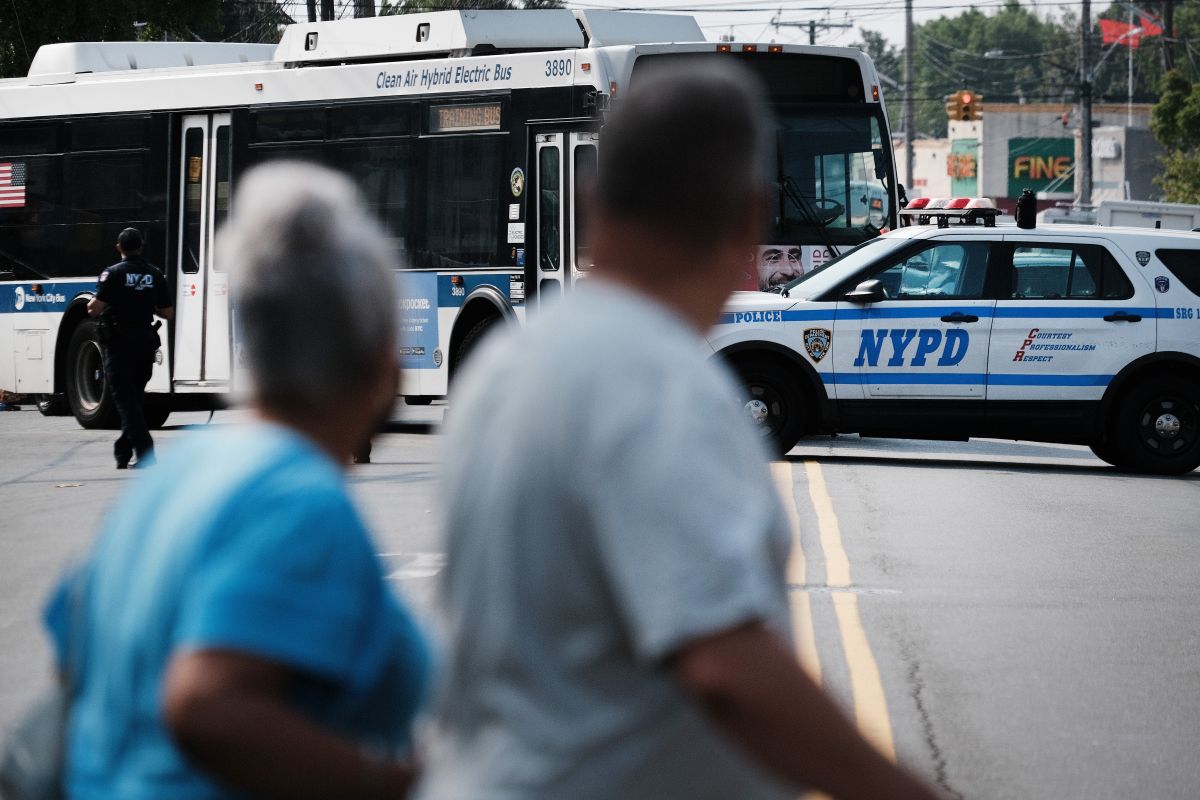 A New York City Police Department patrol car struck several pedestrians Thursday afternoon in the Bronx after a collision, authorities reported. A total of 10 people, including two children, were injured.
The crash happened around 3:10 p.m. local time as a flagged patrol car with two officers was responding to a report of a stolen car, NYPD Patrol Chief Jeffrey Maddrey said. in a press conference Thursday night.
The police vehicle collided with a civilian vehicle at an intersection.
"Officers crossed the double yellow line to go around the vehicle, but the car made a left turn, at which point the department vehicle and civilian vehicle collided with each other," Maddrey said.
The impact sent the police vehicle over a sidewalk, where it struck a group of about six people, Maddrey said.
In all, 10 people, including the two officers, were injured and transported to hospitals, according to Maddrey and the New York City Fire Department.
A 5-year-old boy who was standing on the sidewalk and a 2-year-old boy who was in the civilian car are among those injured, Maddrey said. The oldest victim is 65 years old.
No information was provided on the conditions of the victims.
According to Maddrey, the suspect in the car that was reported stolen escaped and there was no police pursuit, picked up by CBS.
"Unfortunately, the accident allowed the person to steal the vehicle," Maddrey said. "So we didn't even catch the person we were trying to catch."
The New York police have launched an investigation into the accident.
---
Also read:
· Father murdered in hotel while visiting his son in New York; detainee was wanted for another homicide and planned to make bombs
· Dramatic video: teenagers kick a minor to steal his shoes in broad daylight on a New York street and nobody does anything
Woman died when a tree fell on her car on a New York highway