Two elderly people were run over to death in the morning hours in New York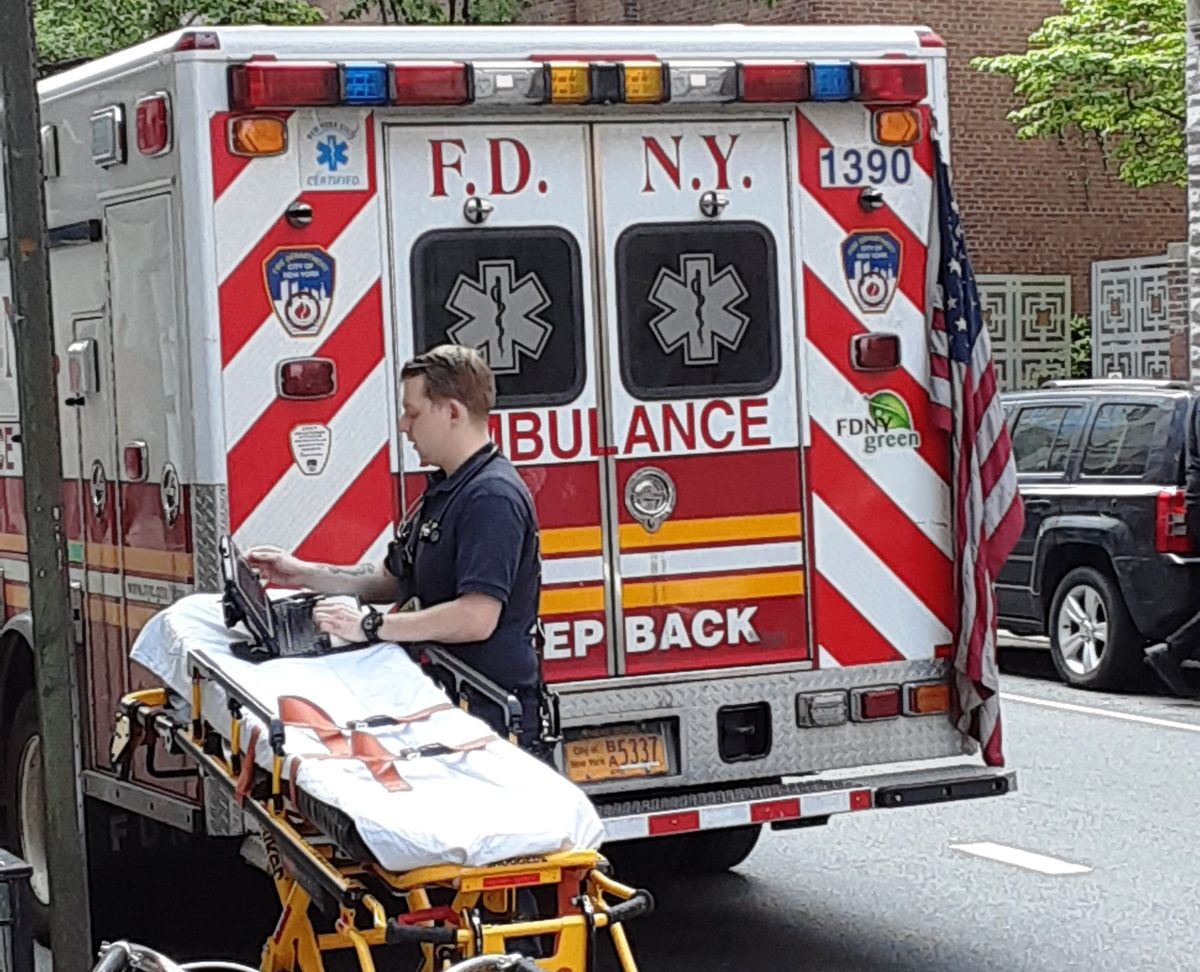 A 67-year-old woman cyclist and a 63-year-old pedestrian were run over in the morning hours, the New York police announced yesterday.
The male victim, Benjamin Berger, was fatally struck around the corner from his home. in Brooklyn by a truck driver yesterday morning.
Berger, who was wearing traditional Orthodox clothing, was struck and struck on Bedford Ave. near Flushing Ave. in South Williamsburg around 7 a.m. Tuesday, police said. He died at the scene, just a block from where he lived.
The driver, Torriez Bailey (44) of Maryland, remained at the scene. He was later charged with failing to yield to a pedestrian and not taking due care, he reported. Daily News.
Meanwhile, the 67-year-old female electric bike driver died after colliding with an SUV driver in The Bronx in broad daylight late last month, announced yesterday NYPD.
The elderly woman was traveling on E. 188th St. in Belmont when the electric bike and a Ford Escape being driven by a 63-year-old man collided on Park Ave. around 11:30 am on September 23. She was thrown from her electric bike and struck by the driver of the SUV, police said. Doctors rushed her to St. Barnabas Hospital, where she died the next day.
For undetermined reasons his death was not reported to the police until yesterday. His family had not been notified either, so his name was not made public at the time.
The driver of the SUV was making a right turn from E. 188th St. onto Park Ave. when he collided with the driver of the electric bicycle, who was skidding down the sidewalk before entering the crosswalk, police said. The driver remained on the scene and has not been charged.
This year has been particularly grim on New York asphalt in all five boroughs. From January 1 to July 31, some 150 people died in road accidents, according to the city's Department of Transportation (DOT). Particularly there is a 129% increase in hit and run incidents throughout the city.
In addition to gun violence, traffic accidents have been another big challenge for new mayor Eric Adams. This despite "Vision Zero" (Vision Zero), traffic safety plan created in 2014 by then-new mayor Bill de Blasio, who promised to make the city safer for pedestrians, cyclists, and motorists, with a goal of zero deaths by 2024.
New York City had already experienced in April a 35% increase in traffic accidents, alerted NYPD. At the end of that month there was a tragic streak to an average of one person killed by being run over every day.