13,000 immigrants have arrived on buses from the Texas-Mexico border, reports the mayor of New York when asking for federal help. How much does it cost to shelter them?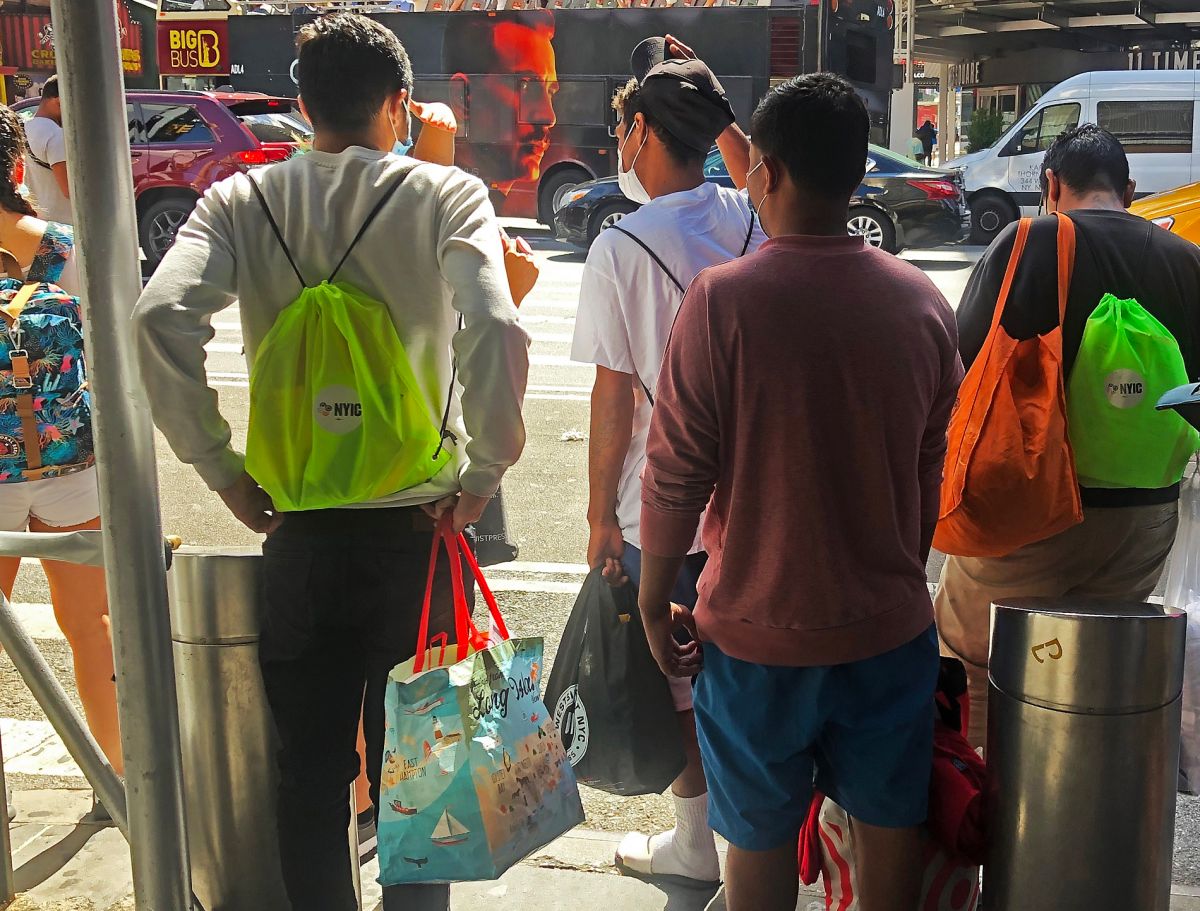 "We have already reached 13,000" migrants sent by bus from the Mexico-Texas border seeking asylum, New York Mayor Eric Adams said yesterday. at a morning press conference.
And while the Democratic mayor has said he wants immigrants to keep coming to New York, he acknowledges that needs more federal and state assistance to help meet their needs, in the midst of a national political battle between democrats and republicans.
Serving immigrants represents a high cost. According to an analysis in the Mayor's Management Report and Bloomberg News, New York City spends about $136 per day for each person in its shelter system and about $186 for families. Considering approximately 10,000 sheltered asylum seekers, the figure translates to about $1.6 million a day spent by the city government.
Reverend Juan Carlos Ruiz, leader of one of the community organizations (CBOs) who deals with the influx of immigrants first hand, said the mayor's office could be doing more to support local charities like his that help asylum seekers.
Ruiz is the pastor of Good Shepherd Lutheran Church in Bay Ridge, Brooklyn, where about 50 migrants have temporary shelter, including bed, clothes and food. Those who arrive do not have a work permit, something Mayor Adams has attached to his federal requirements, to avoid risks of homelessness, depression and criminality.
The city has awarded $6.75 million to COBs to address the needs of migrants. The Mayor's Office of Immigrant Affairs has coordinated to ensure city resources reach newcomers, according to Ruiz. However, he added that more financial help would be welcome.
"We can't do this alone" insisted the reverend to Pix11 in an interview from the annex next to the sanctuary of his church, where cots are installed every night to house the migrants who take refuge there.
Mayor Adams said at his press conference yesterday that the city is meeting the needs of migrants, but added: "We need help. We need the federal government, the state government, to play a role."
An unidentified spokesperson for the mayor's office commented: "Since we began to see this unexpected increase in asylum seekers… dedicated city employees have worked around the clock to provide shelter, services and support, including opening a center dedicated navigation for families totaling more than 13,000 people. We are grateful to everyone, including CBO partners, who have volunteered to serve. We know we cannot do this job alone, so we are also working with our federal and state partners to obtain more resources so that we can continue to provide quality shelter and appropriate services to asylum seekers and all homeless people."
On Sunday, an asylum-seeking Colombian mother who arrived in May committed suicide at the shelter where she was staying in Queens, leaving two children orphaned. "This tragedy is a reminder that we have an obligation to do everything in our power to help those in need.Mayor Adams said in a statement.
In recent months, New York City has seen a flood of migrants sent by bus from the border state of Texas, most of them Venezuelans fleeing the humanitarian crisis in their country.
At the same time, the number of migrant apprehensions along the entire US-Mexico border in fiscal year 2022 has been 2.1 million people out of a total of nearly 2.5 million nationwide, an all-time high. Most coming mainly from three Latin American nations without democracy -Cuba, Venezuela and Nicaragua-, according to government data released Monday.