"We are failing our children": Rise of teen gunmen and victims of gun violence in New York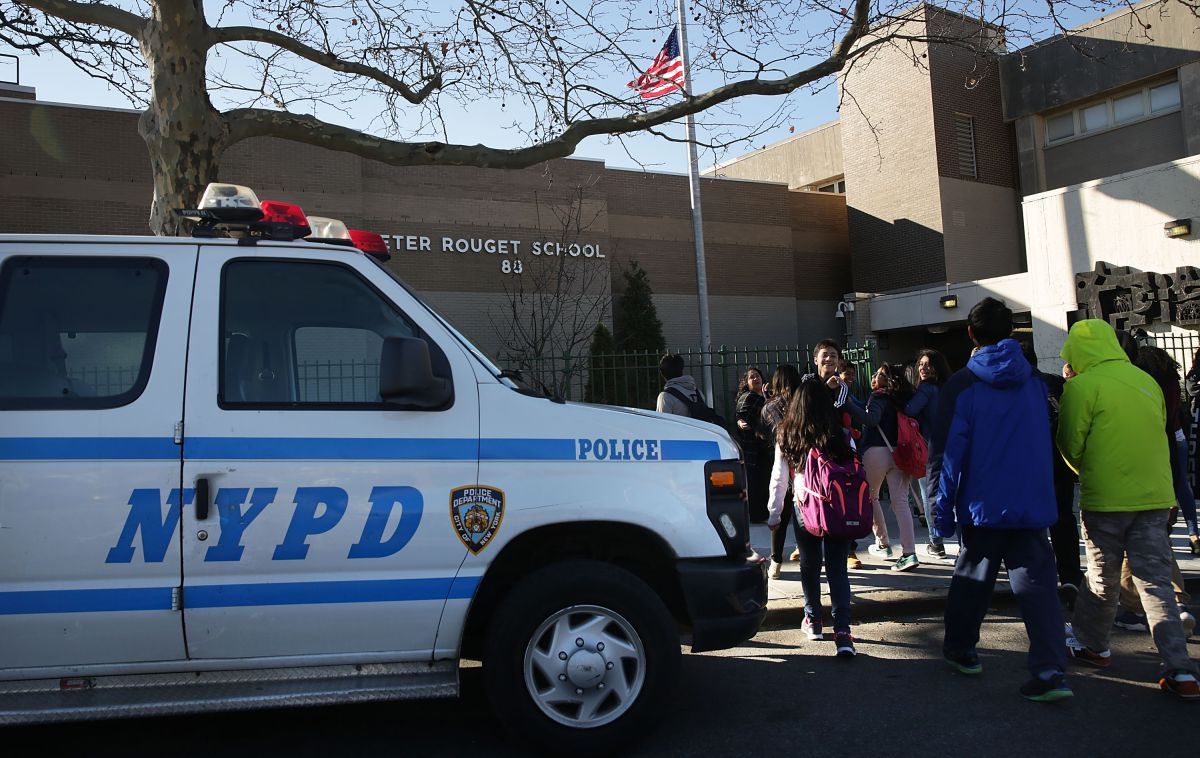 Confirming the constant headlines, adolescent victims and perpetrators are increasingly protagonists in armed violence in New York, aggravated by impunity and lawlessness.
The number of gunmen and their victims minors has tripled in recent years in NYC, confirms a new memo from the NYPD, the nation's largest police force.
The findings are part of a data analysis prepared by the New York Police Department that was recently distributed to other city agencies, and from which the newspaper New York Post got a copy.
It reveals that 12.7% of gunmen identified during the first eight months of 2022 were under the age of 18, a significant jump from 9.2% in the same period of 2017. Compounding that finding, the proportion of teenagers injured or killed in shootings has also skyrocketed during that five-year period.
"It is very clear that we are failing our children," said Richard Aborn, president of the Citizens Commission Against Crime (Citizens Crime Commission), who has helped shape police policy for several decades in New York.
Teens accounted for 10.9% of shooting victims in the five boroughs during the first eight months of 2022, according to the analysis, double the 5.7% rate reported in 2017.
Those under the age of 18 have become much more likely to be the victim of a shooting or named by police as a suspected trigger as the number of incidents of gun violence has increased in the five boroughs amid the coronavirus pandemic.
There were 111 teen victims of shootings during the first eight months of 2022, which is triple the 36 victims during the same period of 2017. The rise exceeds the overall increase in gun violence, which nearly doubled in 2022 compared to 2017 . Total, Police have recorded 992 shootings with 1,206 victims in NYC so far in 2022.
According to Aborn, the numbers reinforce findings outlined in alarming new research showing that the average age at which minors pick up an illegal weapon for the first time has decreased from an average of 16/17 years to only 12/13.
In June 2018 it happened one of the most brutal crimes in New York historywhen the fifteen-year-old Lesandro "Junior" Guzmán Feliz he was ambushed and stabbed by gang members. At the end of 2019, the university college student Tessa Majors was stabbed by three minors when she was walking in Manhattan's Morningside Park.
One of the most recent cases occurred at the end of August, when a 16-year-old suspected gang member was arrested on suspicion of shooting a NYCHA worker "by mistake" in the head who was enjoying his break in a park in the Bronx, surrounded by children.
Earlier this month a 15-year-old died after being shot in the stomach in a Brooklyn park minutes after leaving school. Days later, an armed teenager died electrocuted when he fell while fleeing from the police after a robbery in a subway car in the Bronx, and two of his detained accomplices were minors. Yesterday, two minors were shot when gang members clashed on a Queens playground between parents and children.
The NYPD report also found that recidivism among teens increased dramatically over the five-year period. And it highlights that the increase began before the pandemic when state assemblymen passed controversial legislation in 2019 which raised the age of criminal prosecution for many offences, including gun possession, to 18.
The pandemic, the anti-police climate, and penal reform have been identified as factors that have triggered crime in NYC, particularly shootings, attacks with bladed weapons, and robberies at stores, pharmacies, and warehouses.
In NYC gun violence has been a big challenge for ex-cop mayor Eric Adamswho since taking office in January has encountered obstacles within his own Democratic party and Black Lives Matter (BLM) leaders in dealing with the crisis.
However, in August Governor Kathy Hochul and Mayor Adams celebrated that compared to 2021 shootings had dropped 11%also citing a 104% increase in seizures of illegal weapons.
New York is no longer "the city that never sleeps": crime and lack of personnel have forced businesses that were open 24 hours to close
NJ fulfilled the dream of many in New York: penal reform to face armed violence
New York is "in bad shape", worse than he imagined: confession of Mayor Adams, former president of Brooklyn
"No neighborhood is safe" in New York 2022: crime is skyrocketing in almost all NYPD police stations