ICE deports 120 Hispanics from a single country on one flight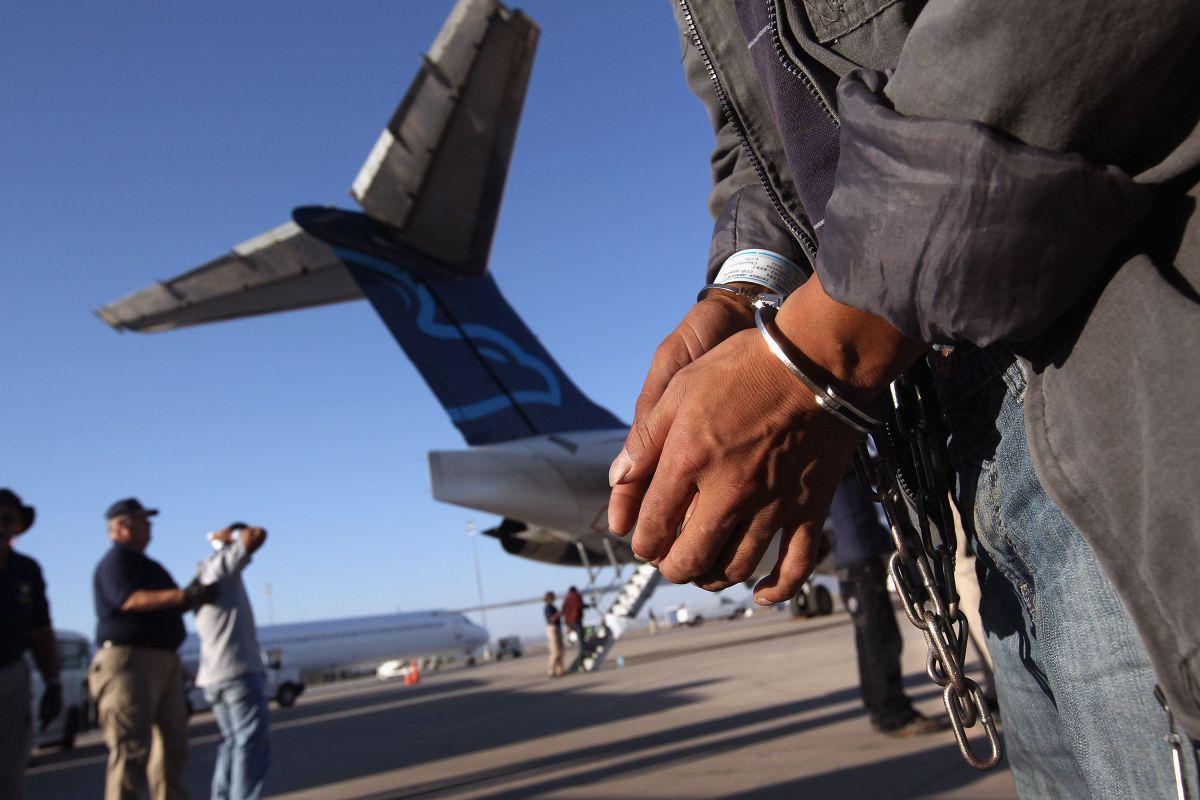 The office of Immigration and Customs Enforcement (ICE) deported the largest group of Cuban citizens in recent years in a single flight.
The authority reported that on August 30, the officials responsible for expulsions (ERO) transferred to 120 Cuban citizens to Havana, Cubaon an ICE Air Operations (IAO) charter mission.
The repatriation operation was carried out in accordance with the joint declaration signed by the governments of the United States and Cuba on January 12, 2017, the authority added.
ICE reported 39 were subjects of noncompliance (FTC) who previously resisted removal attempts, in addition to calling one "particularly egregious," since he was an aggravated felon who had convictions for first degree kidnapping with the use of a deadly weapon, sexual assault with the use of a deadly weapon and trafficking in controlled substances, crimes for which he obtained sentences of 15 years, 25 years and 12 months in prison.
The authority highlights the operation due to the relationship with Cuba, described as a "non-cooperative" country, using the Removal Cooperative Initiative (RCI) Tool.
Due to the number of deportations on the charter flight, the ERO Miami Field Office contributed ten Special Response Team (SRT) operators to ensure proper mission security on board.