Budget crisis would force the closure of the Rikers Island jail to be delayed until 2027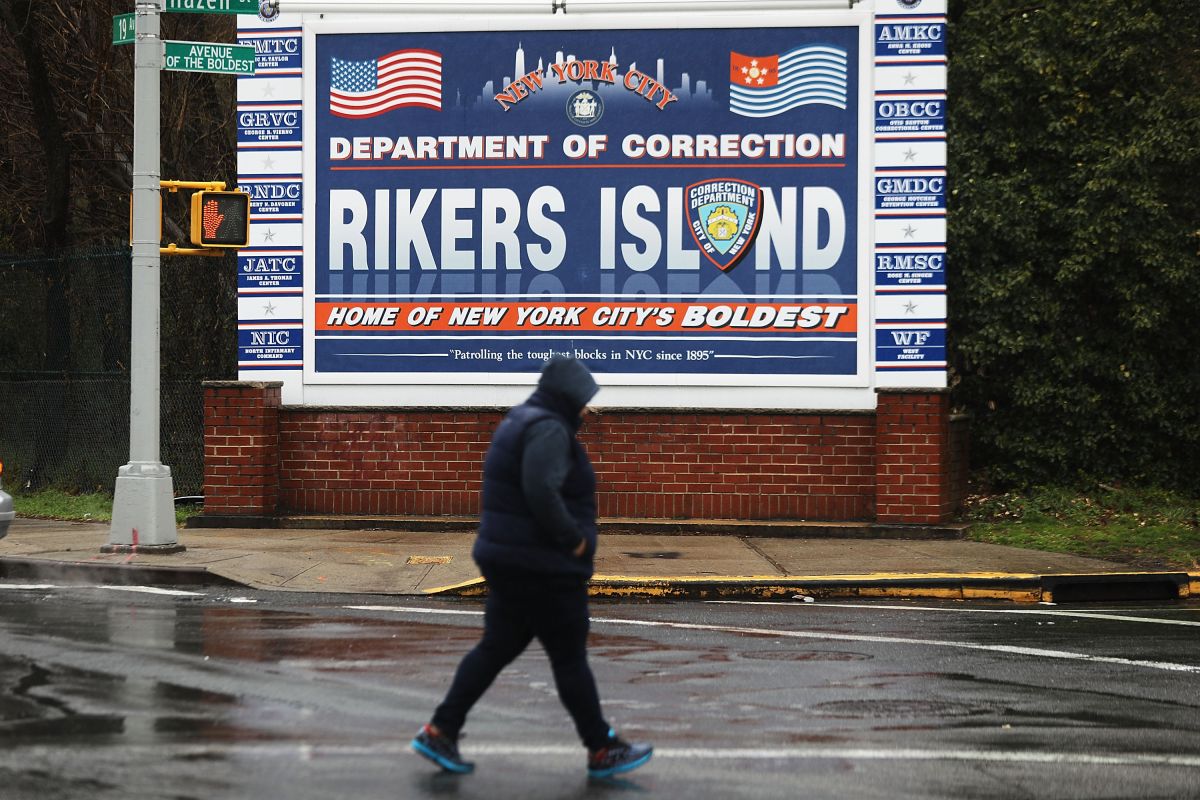 The economic crisis in New York City caused by the coronavirus pandemic is forcing drastic budget cuts, which is affecting several city ​​plans such as the closure of the Rikers Island jail. Due to this lack of funds that the Administration De Blasioit will no longer be possible to meet the proposed closing date originally from January 2027but now I know will be delayed until August of that same year.
The problem lies mainly in the fact that by not entering funds into the coffers of the citythe four 'community' jails in several counties will not be able to be built, which will make it possible to replace the large Big Apple prison complex. Last fall the city ​​Council voted on the plan to create four new prisons totaling $8.7 billion dollars.
Due to the pandemic, Mayor Bill de Blasio has proposed a $500 reduction in budget cuts for small prisons, which would not allow the first phase of construction to begin until at least 2022. And some analysts They assure that, because for that year not even the mayor De Blasio not even majority of councilors who supported closing Rikers will be in office, future approval of more funds may be up for grabs, and this could keep Rikers open even beyond 2030.
And given this delay in the scheduled closing date of the infamous prison, this Monday the former Chief Judge of New York and Chairman of the New York Commission on Judicial Reform, Jonathan Lippmansaid in a statement that it was unacceptable "for the City to further delay the closure of prisons of Rikers. The events of 2020, from the pandemic to the economic crisis to a sharper focus on racial equity, have made the need to shut down institutions of racial injustice like Rikers more, not less urgent."
Lippman, who led that commission that was in charge of designing the Big Apple's criminal reform plan and that included the proposal to close Rikers, added: If the City is serious about ending injustice, it will follow the positive announcement of the imminent closures of OBCC and MDC through the dismantling and demolition of outdated facilities at Rikers. On behalf of our Commission, we will remain vigilant to ensure that the Rikers jails are closed, without delay, once and for all."