Trump is the only former president who did not participate in a "historic" video to promote COVID vaccination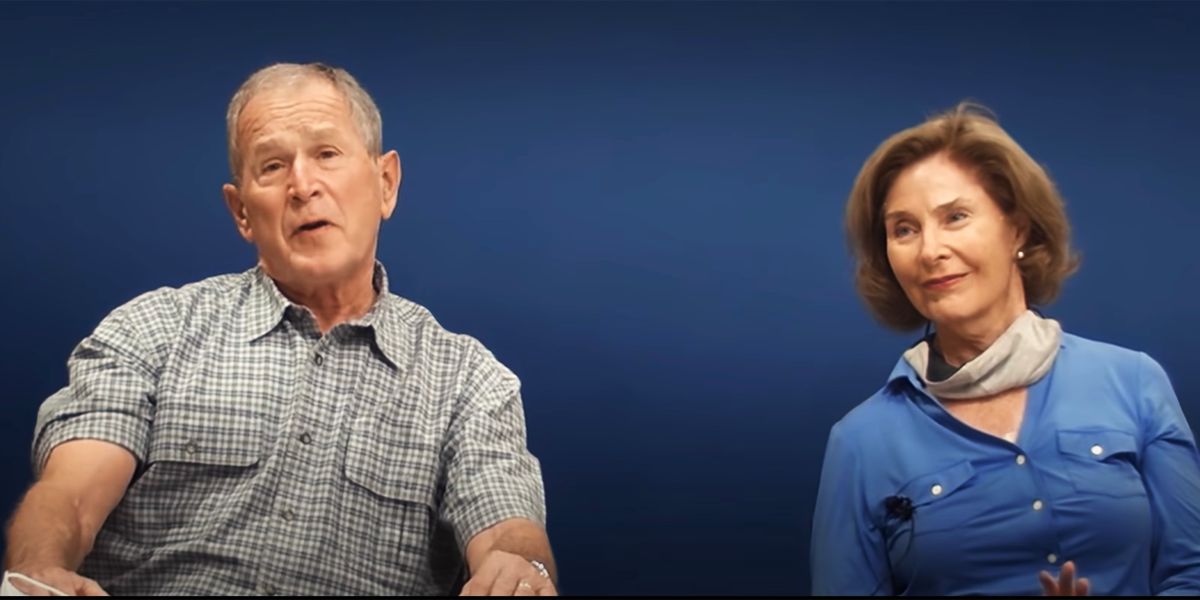 All living former US presidents and their wives except Donald Trump and Melania participated in a video launched to promote mass vaccination against COVID-19, consistent with the policy of the current Joe Biden government.
Democrats Jimmy Carter, Bill Clinton and Barack Obama and Republicans George W. Bush separately recorded their support for vaccination, in a "historical" video from the Advertising Council (Ad Council), "American organization non profit that produces, distributes and promotes public service announcements on behalf of various sponsors, including nonprofit organizations, NGOs, and government agencies."
Throughout the 60-second message, the former presidents speak in an informal tone and show images of themselves and their wives on vaccination days, along with images of various other citizens.
Carter, 96, says she got vaccinated to help end the pandemic "as soon as possible." Clinton (74) affirms that he wants to "go back to work and be able to move"; Obama (59) plans to visit her mother-in-law to "hug her and see her on her birthday"; and Bush (74), together with his smiling wife Laura, comments that he dreams of "going to the Texas Rangers opening game with a full stadium."
Trump and his wife reportedly got vaccinated in January, but it's unclear if they declined to participate in this video or were not invited. They have also not responded to a request for comment, he said. Politico.
According to the Ad Council, the video was devised in December as part of the campaña "It's Up To You", when he was still president. "When asked if Trump was invited to participate in the new videos, an Ad Council spokesperson reiterated that the project began last year and that one of the videos was filmed on (Biden's) inauguration day, when Trump was not I was present".
More than 2 million anti-COVID doses are being applied daily in the US. and, according to the Centers for Disease Control and Prevention (CDC), approximately 10% of the population have already received the necessary full injections,according to the assigned vaccine
But it is estimated that 1 in 3 Americans (33%) do not intend to get vaccinated, according to a new survey by the NORC Center for Public Affairs Research and The Associated Press. The most reluctant are young adults, people without college degrees and Republicans.
According to the same survey, approximately 20% (1 in 5) of Americans have lost a family member or close friend to the coronavirus. The number is even higher (30%) among African-Americans and Hispanics, double that of whites (15%).
Last night, in a nationally televised address for the first anniversary of the pandemic, the president Biden emphasized the need to continue the vaccination rate so that the next July 4th can somehow also celebrate "independence from the virus".
At the moment, the death toll from COVID-19 in the US exceeds 543,000. It has been the most affected country, of a global total of more than 2.64 million deaths. China, the most populous nation on the planet and origin of the pandemic, has reported 4,636 deaths.
All living former presidents and first ladies — except the Trumps — appear in a new PSA urging Americans to get vaccinated against the coronavirushttps://t.co/baoyD52eXh

— POLITICIAN (@politician) March 11, 2021
Watch former Presidents @BarackObama, @TheBushCenter, @BillClinton & @CarterCenter talk about the reasons they got vaccinated against COVID-19 in this historic PSA created in partnership with the @theCOVIDCollab—get the facts about the COVID-19 vaccines at https://t.co/t2SrUQgYKQ pic.twitter.com/Kc0Uv9rb8S

— adcouncil (@AdCouncil) March 11, 2021