Congressmen accuse "darker-skinned" immigrants facing problems with CBP One application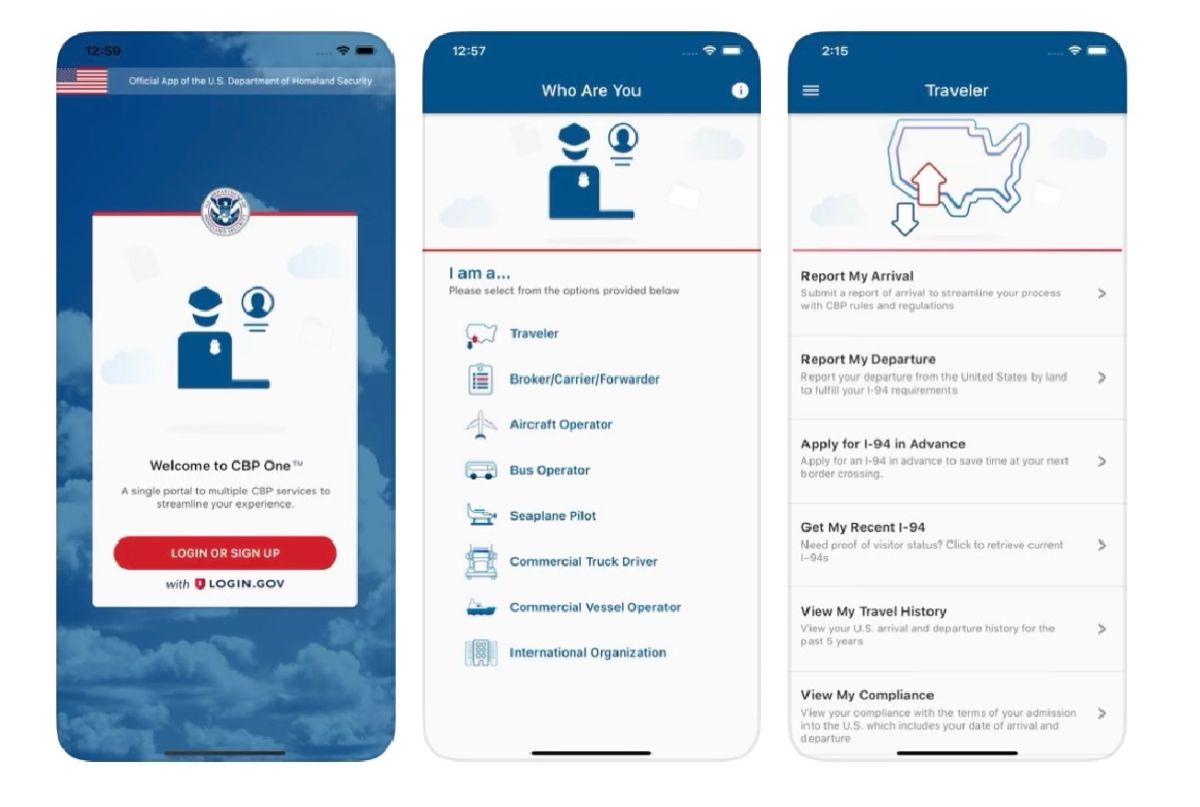 Several errors occur with the CBP One application, accuse Democratic congressmen, but one that stands out is that the immigrants with "darker" skin face problems getting their photos recognized or their applications are processed.
The CBP One app was launched by the Department of Homeland Security (DHS)in order to meet the requests for asylum from people from Cuba, Haiti, Nicaragua and Venezuela, who must request an appointment so that their cases can be heard.
However, the representatives Raul M. Grijalva (Arizona), Jesus "Chuy" Garcia (Illinois) and 33 others sent a letter to the Secretary of Homeland Security, Alexander Mayorkasexpressing concern about the operation of said application and how it has affected the requests.
"Some immigrants, particularly those with darker skin toneshave reported that CBP One is refusing the required photos, delaying or denying their requests," says the letter sent to Mayorkas.
Democrats also criticize the actions of the Biden Administration to "drastically restrict the rights of asylum seekers."
"Families who travel thousands of miles to seek safety abroad are entitled to dignity and respect when they arrive at our border," said Congressman Garcia. "Technology should be used to facilitate processing, not to create a tiered system that treats groups differently according to their economic situation, gender identity, age, language, nationality or race".
The letter requests that DHS take additional steps to resolve the application issues, including allowing families to apply as a unit.
"[Se deben] take immediate steps to resolve issues of fairness, accessibility and usability of the CBP One mobile app that has prevented people seeking asylum at ports of entry (POE) from scheduling appointments and has made it impossible for families to make appointments as a bloc," they say.
Congressmen harped on problems with photography of immigrants, particularly people with darker skin tones, children and transgender people.
"CBP One requires users to submit photos as part of the information entry process, and the facial matching technology it has used is much more likely to misidentify people of color, children, and transgender migrants," it is charged.
Problems associated with capturing images of babies and young children are also indicated.
"Transgender migrants may present themselves and be seen differently at the border than at the time the photo was captured, which creates problems at the PDE," it warns.
Grijalva stressed the concern over the CBP One application and the urgency to resolve the issues.
"It is imperative that these issues are resolved quickly. and that throughout the asylum application process, families remain together and transparency is prioritized," it was said.
The congressmen's petition is supported by various organizations that work with immigrants, such as the National Immigrant Justice Center (NIJC), Lawyers for Good Government, Witness at the Border, Kino Border Initiative, Quixote Center, among others.