Carlo Ancelotti defends Vinicius Jr: "He's Brazilian and he dances very well, I don't think it bothers anyone"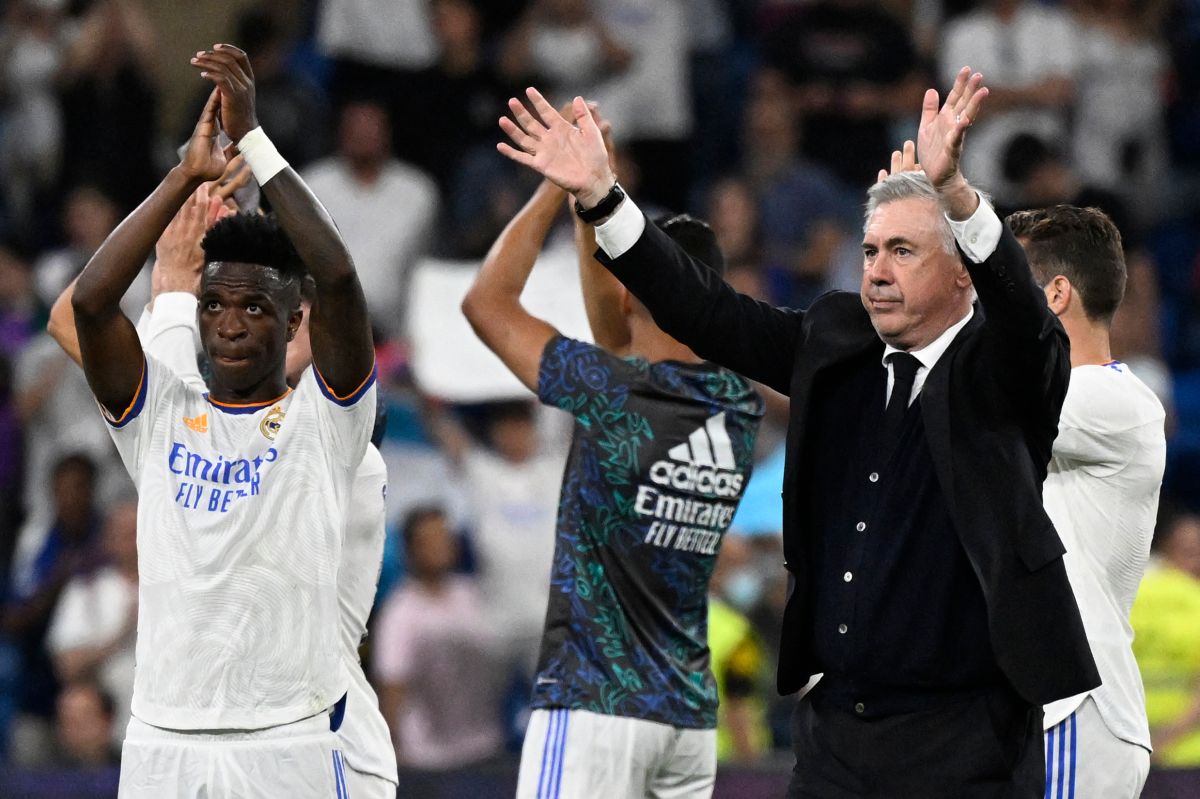 The Real Madrid coach, Carlo Ancelotti, filled Vinicius Jr. with praise and defended himself from criticism in the run-up to this Sunday's game against Real Mallorca, which he arrives with a perfect start to the season by accumulating four victories in LaLiga and one for the Champions League.
In the absence of Karim Benzema as a leading scorer, the Spanish press focused on the young Brazilian as the scorer and asked Ancelotti if he thinks he can score more than 30 goals. They also asked him if he believes that the dance celebration can bring him problems with rivals.
"I think that Vinicius has to continue playing the way he is playing. Later, he can score less or more, but he has been decisive last year, he is at the beginning of the season, he is a player who plays with continuity. The celebration? He is a Brazilian and he dances very well, so I don't think he will bother anyone, "said the Italian.
Regarding the match with Mallorca, the Real Madrid coach highlighted the defensive strength of his rival. "Mallorca have been doing well. It is a team that has conceded only three goals, all from penalties. I think he is going to prepare a game to defend, to look for counters", he highlighted.
Regarding the options to replace Benzema in this match, Ancelotti revealed that Hazard convinced him with what he did against Celtic in the Champions League. "I'm going to put him against Mallorca and hopefully he can play a great game".
Regarding the absence of the Frenchman, the coach was not concerned. "He has had a little trouble; Also, last year, he had one in December, I think. I think we have been supplying him well and it will be the same this year. It gives us confidence that, without him, the team played very well against Celtic, especially in attack; Hopefully it can be repeated against Mallorca ", he pointed out.
Also read:
– Javier Aguirre asks the Mallorca players for "daring and audacity" against Real Madrid
– Cádiz goalkeeper delivered a defibrillator to save the life of a fan in the stands
– Real Madrid recovers the first place of the most valuable soccer teams, according to Forbes