This migrant escaped deportation. ICE abused his power and detained him in an "illegal" raid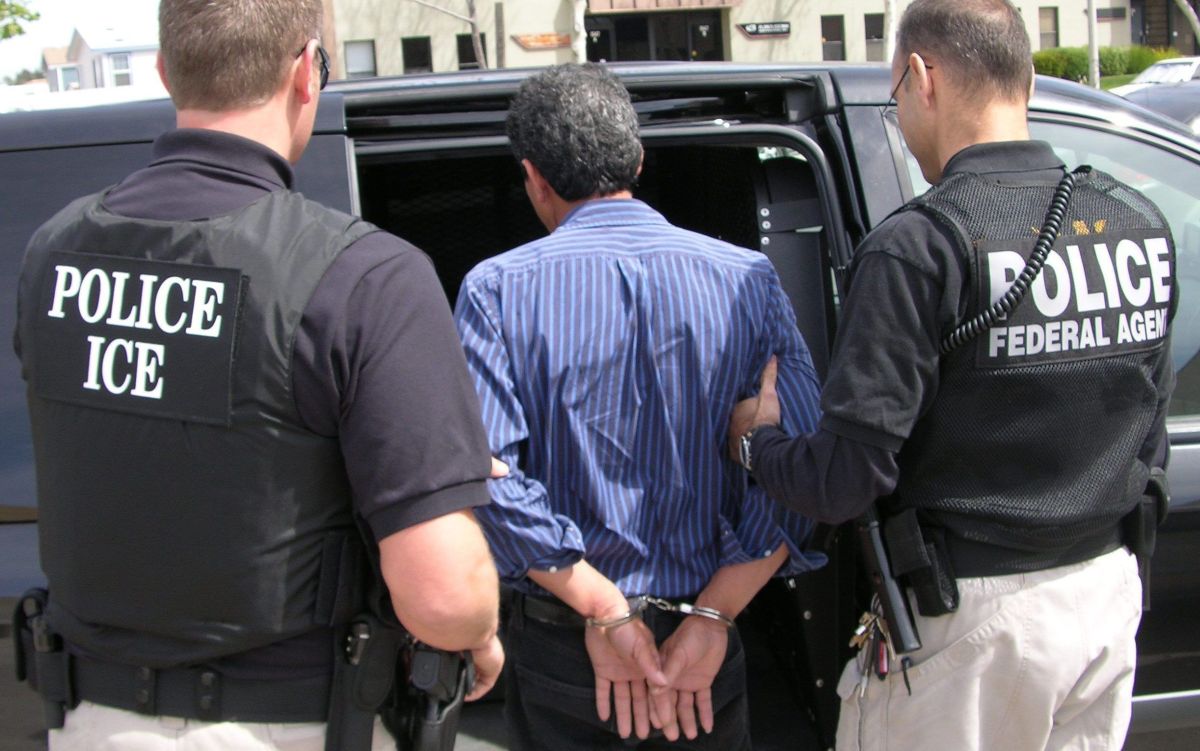 a federal court reversed Thursday the deportation order of a Mexican immigrant who was arrested in a raid in Los Angelesin which 138 undocumented immigrants were detained in a factory. The court ruled that his detention was illegal. This ruling may influence the way immigration authorities intervene in factories and offices and benefit other migrants with procedures of deportation.
The plaintiff, Gregory Perez Cruzwho entered the United States without authorization in 1994, was one of the workers arrested by the Immigration and Customs Enforcement (ICE) in the printer cartridge factory Micro Solutions Enterprise, of the city of Van Nuys (north of Los Angeles) in February 2008.
The Court of Appeals for the Ninth Circuit, based in San Francisco (California), considered that ICE had a warrant to search the company's employment documents and arrest warrants for eight employees, but instead agents executed a warrant. raid.
Some 100 armed and uniformed officers entered the factory, blocking all the doors and demanding that no one be allowed to leave or use their cell phones. So, they subjected the immigrants to interrogations without the presence of lawyers, in addition to keeping the group of workers without food or water for more than 18 hours. Pérez revealed his immigration status during questioning.
The Court considered that Perez should not be deported because his arrest was outside the parameters of the search warrant. Judge Marsha S. Berzon, a member of the panel that made the decision, said there was "clear evidence on the record that the plan was focused on detaining workers, not searching for documents."
"(The) search warrant only authorized a search of employer records, presumably paper documents or electronic files. However, officers used the warrant to enter the work area and detain hundreds of workers," Barzon wrote.
An internal memo issued before the operation indicated that ICE "(would be) conducting a search warrant and expects to make 150-200 arrests." He said ICE would have two to five buses to transport detainees and 200 beds available.
The American Civil Liberties Union (ACLU) and immigration attorney Noemí Ramírez were able to prove that ICE had illegally interrogated Pérez Cruzwhich led the court to annul the deportation order against the immigrant.
"Today's decision sends a powerful message: everyone has the right to be free from illegal searches and seizures," ACLU attorney Ahilan Arulanantham said in a statement.
For her part, lawyer Ramírez points out that the "court's decision is clear, and ICE cannot carry out pre-planned mass detentionsinterrogations and arrests that violate the Fourth Amendment rights that protect a person" from arbitrary forfeiture.
The ACLU warned that Thursday's decision will likely invalidate removal proceedings in other cases of the company raid, and influence cases in which ICE has used similar tactics across the country.